Nuggets at Timberwolves live stream: How to watch online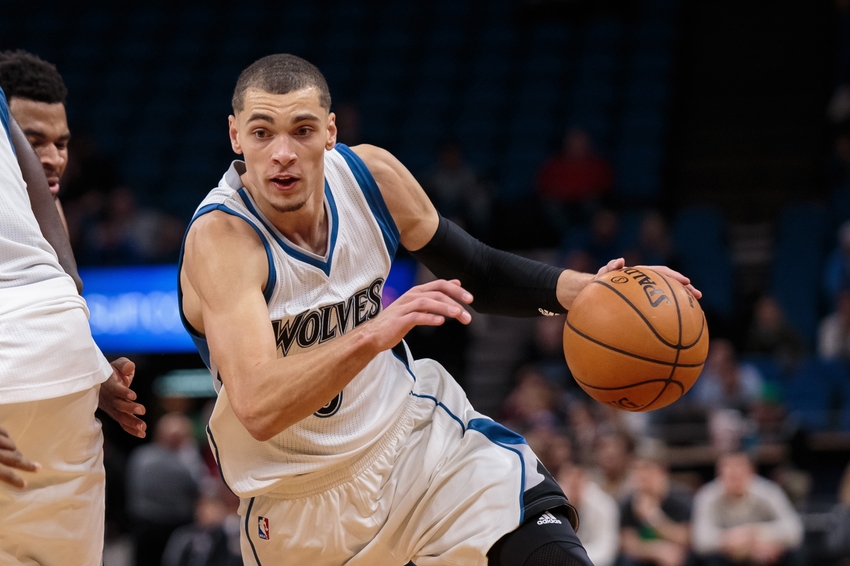 The Nuggets visit the Wolves in tonight's Northeast divisional matchup. Here's how to watch online.
The much-hyped Minnesota Timberwolves (1-2) will look to even their record at home Thursday night, as they host the Denver Nuggets (1-2) at the Target Center. The teams are currently tied for last in the Northwest Division that is led by the undefeated Oklahoma City Thunder (4-0).
The Wolves' season got off to a fairly rocky start with two road losses to the Memphis Grizzlies and Sacramento Kings, coupled with a right elbow injury to starting point guard Ricky Rubio. With Rubio out indefinitely, rookie Kris Dunn stepped into the starting lineup in Tuesday's rematch with Memphis, which resulted in Minnesota's first win of the season, a 116-80 blowout.
While Karl-Anthony Towns has been off to a somewhat slow start, averaging 15.7 points and 6.7 rebounds, the Wolves have been getting major offensive contributions from their two star wings, Zach LaVine (23.7 ppg, 52.5/50/92.3 shooting line) and Andrew Wiggins (23.7 ppg, 52.3/57.1/70). In the first start of his NBA career, Dunn put up 10 points, four rebounds, six assists and five steals in just over 29 minutes of action. Fourth-year power forward Gorgui Dieng has also been very productive (14.3 ppg, 11 rpg, 2 apg, 1.7 spg, 1.7 bpg) through three games.
The Nuggets were expected to improve this season following a 33-49 record in 2015-16, but have also been hit by an early season injury to one of their key rotation players. Swingman Will Barton suffered a painful looking left ankle sprain during Monday's loss to the Raptors and joins fellow injured wing Gary Harris on the sidelines for tonight's game in Minny. The Nuggets are depleted at the shooting guard spot and may have to run a combo of rookie Jamal Murray and backup small forward Wilson Chandler until one or both of Barton and Harris are able to return.
The Nuggets have been experimenting with an international twin tower in the front court consisting of Nikola Jokic at power forward and Jusuf Nurkic at center. So far, the duo have played well with averages of 13.3 ppg and 9.3 rpg for Jokic and 16 ppg, 12 rpg and 2.3 bpg for Nurkic, while Kenneth Faried gets acclimated to a bench role. Second-year point guard Emmanuel Mudiay continues to struggle with his shot (33.3 percent FG) and is currently averaging more turnovers (4.3) per game than assists (3.7).
The game will be aired locally on FSN and AL2, and will be available to NBA League Pass subscribers via cable and live streaming at NBA.com.
Date: Thursday, November 3
Start time: 8:00 p.m. ET
Location: Minneapolis, MN
Venue: Target Center
TV Info: FSN, AL2
Live Stream: NBA League Pass
The game will feature an exciting match-up between two of the top picks from this year's draft in Dunn and Murray, as both players have been thrust into larger roles due to injury. Both squads are loaded with young, athletic talent, which should push the pace from beginning to end.
This article originally appeared on