No Tyson Tonight, Suns Mark Victory over Pistons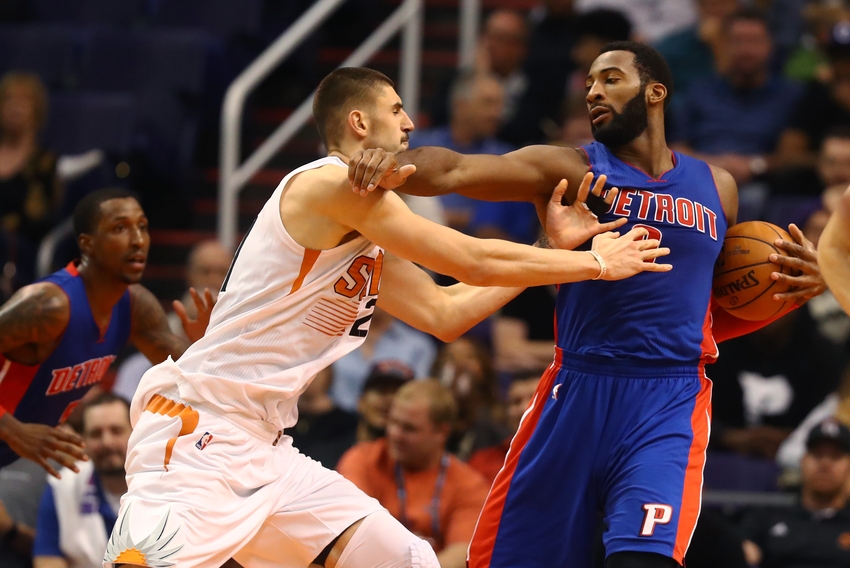 Sometimes basketball takes second stage to life.
And sometimes basketball helps you forget life, if even for a while.
For the second straight game, Tyson Chandler was not on the court for the Phoenix Suns, but an hour before tipoff the team released a statement as to why.
On Tuesday, November 8, Tyson Chandler's Mother and former Suns center and vice president of player programs, Mark West's Father, passed away minutes from one another. So it was with heavy hearts, and a reknewed dedication to family, that the Suns played against the Detroit Pistons and honor their brother's losses.
In a statement from Chandler released by the team, he stated, "The First Love of My Life, My Mother, Vernie Re Threadgill, won her battle with cancer on November 8th and transitioned to Heaven to be with Our Lord and Savior Jesus Christ. She won because she is no longer in pain and her sickness was healed in Heaven. My Dad William and My Brothers Tervon and Terrell along with all of her family and close friends will miss her with every beat of our hearts."
Evidence of the focus that the Suns have developed for both the game and one another under the tutelage of Head Coach Earl Watson can be found everywhere. Guided by the regular group yoga workouts that began in the offseason as led by point guard Eric Bledsoe, to the head coach's regular preaching of love and brotherhood seemingly before and after every game, the Suns have become a much more competitive team on the court, even without a true, game changing star.
And yet, for the second game in a row, the Suns began sluggish and defensively inept. Allowing the Pistons to score on seven consecutive possessions (after giving up scores on twelve consecutive possessions early against Portland), the Suns struggled through the first quarter, but thankfully kept close due to the heroics of Jared Dudley.
Dudley, who as of the Portland game has been transitioned to the bench from the starting lineup, drilled three 3's making his first five buckets on his way to 15 second quarter points. Finishing with 19 points and 5 rebounds, and making 4 of 6 from beyond the arc, Dudley led the bench, and the Suns, back into the game, and after 19 sEcon quarter points, a 54-51 halftime lead.
The second half began without a single point yet scored by Devin Booker who would hit his first bucket, a 3, 2:13 into the third quarter. Booker who is the team leader in scoring with 21.5 points per game, took only 9 shots jn the game, his first in single digits all season, with no help from the stifling, top-five Detroit defense.
Eric Bledsoe and Alex Len picked up the slack as Len recorded his first double-double and Eric Bledsoe came two assists from recording a triple-double.
Len and Andre Drummond – the league leader in rebounds – battled one another all night, often trading shot for shot and board for board. In the end, the two finished with strikingly similar stat lines, each grabbing 14 rebounds and blocking a single shot, but with Drummond taiming the scoring edge, 18 to 16. Len further managed a season high three steals as well. For Drummond, last night was his fifth double-double and his third in a row. For Len, his 16 and 14 night was his first double-double of the season.
Bledsoe played spectacularly overall leading the Suns in scoring with 21 and reaching season highs in assists with 8 and rebounds with 11. He is also now 17-28 from the field, 3-5 from three, and 15-16 from the free throw line in the last two games, significantly jumping his season averages in all three categories.
The Suns' next game is on Saturday the 12th at 7pm at Talking Stick Resort Arena where they will be taking on the Brooklyn Nets.
Follow us on Twitter at @ValleyOfTheSuns and on Facebook at Facebook.com/phoenixsunsblog
More from Valley of the Suns
This article originally appeared on