No Timetable for Jeremy Lin's Return, But Nets Need Him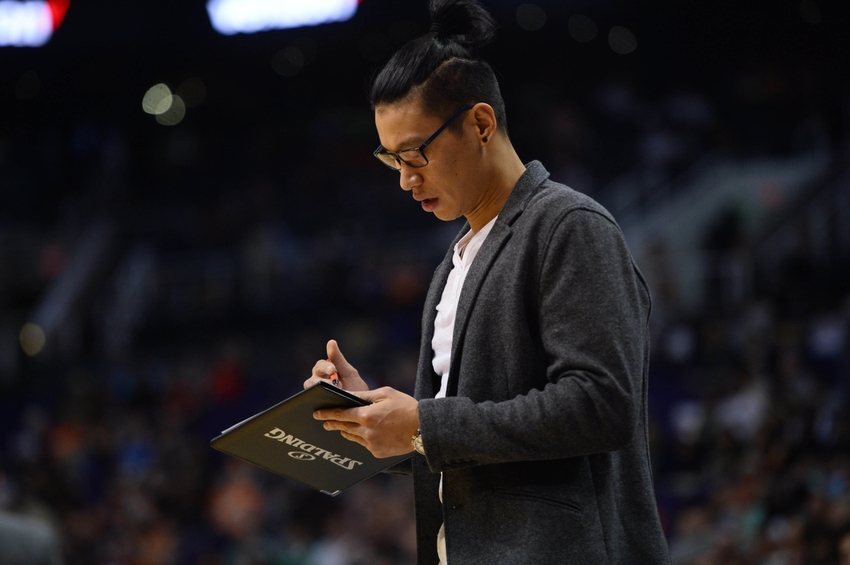 The Brooklyn Nets' star point guard Jeremy Lin has been sidelined for about two weeks now with a hamstring injury. There is still no timetable for his return to action.
The Brooklyn Nets really need Jeremy Lin. Lin has been absent from game action for two weeks now and the Nets have lost four games in a row. All four games came against teams with stellar point guards. The Clippers have Chris Paul, the Lakers have D'Angelo Russell, the Thunder have Russell Westbrook, and the Blazers have Damian Lillard. Brooklyn lost all four of those games, three of which were blowout losses.
Want your voice heard? Join the Nothin' But Nets team!
Yogi Ferrell and Isaiah Whitehead are both good, young point guards, but they are very inexperienced. Not to mention Whitehead is barely a point guard; he played shooting guard throughout most of college. Ferrell has shown promise as a point guard, but, again, he is an un-drafted rookie.
This team has shown fight game in and game out even without Lin at the helm. It certainly helps when you do have a full-blown point guard to guide your team through said fights. Ferrell and Whitehead would still get a good amount of minutes with Lin in the lineup, and they would be expected to do much less. Relieving them of such a large burden and workload can only help but ease them along in their maturation.
More from Nothin' But Nets
Lin was averaging 15 points and six assists per game before he was injured. That kind of production is exactly what Brooklyn needs right now. Brook Lopez has been doing the brunt of the work scoring over 20 per game in almost every game of late. Bojan Bogdanovic has been doing his best to pitch in too.
Sean Kilpatrick got some time in at point guard, and he struggled. Quite frankly, Kilpatrick has not been the same since being inserted into the starting lineup. After going 1-of-9 from the field last game against the Blazers, it is clear that Kilpatrick is in a shooting slump.
There are now no good options for Brooklyn to use at the point guard spot. Whitehead has struggled and he is not a true point guard. Ferrell is too young and inexperienced to make an impact night in and night out. Randy Foye is a shooting guard. Kilpatrick is a shooting guard and a sixth man. Coach Atkinson is just mixing and matching at best he can until Lin is cleared to play.
There is no timetable for Lin's return, but both Brooklyn and Atkinson are hoping that his return is sooner rather than later. The team really needs him on the floor.
This article originally appeared on