No Lakers, Heat, Spurs or Bulls makes these conference finals rare occurrence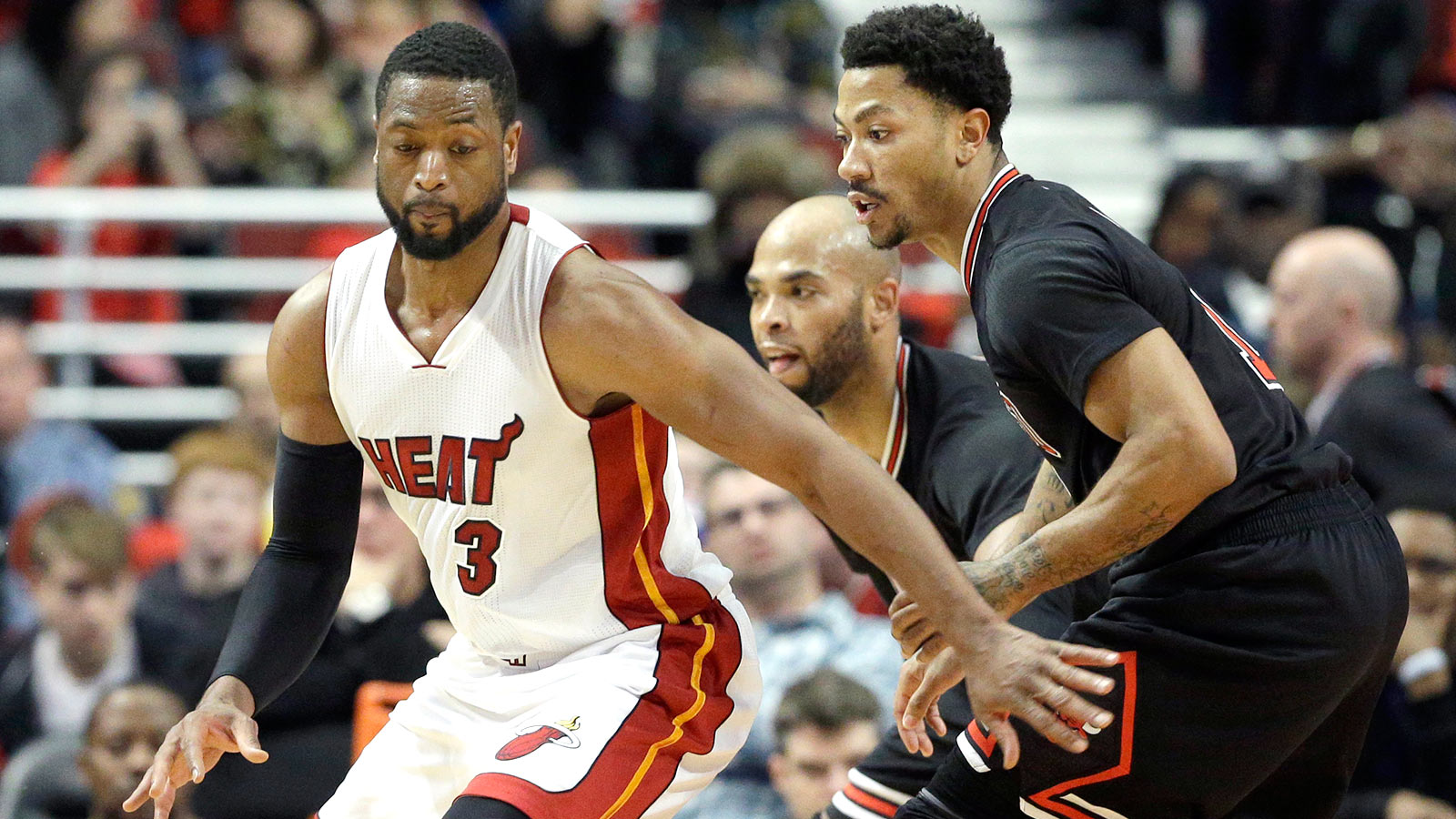 If you've been watching the Eastern and Western Conference finals this postseason and felt like things were just a little bit off — as if there was something missing — then you're right on the money.
While the Golden State Warriors, Cleveland Cavaliers, Atlanta Hawks and Houston Rockets have had entertaining runs, this particular field of potential Finals participants means the historic exclusion of another foursome. It's been 21 years since the conference finals didn't include at least one of the Chicago Bulls, Los Angeles Lakers, Miami Heat or San Antonio Spurs. The 1994 conference finals featured the New York Knicks taking on the Indiana Pacers and the eventual champion Houston Rockets facing the Utah Jazz. Michael Jordan had retired for the first time, and the Bulls were vanquished by the Knicks in the conference semifinals. Similarly, a Spurs team headlined by David Robinson, Dennis Rodman and Vinny Del Negro lost to the Jazz in the first round.
The Lakers, meanwhile, missed the playoffs entirely — the only time Los Angeles didn't reach the postseason from the 1976-77 season through the 2003-2004 Finals loss to the Detroit Pistons. The Heat, meanwhile, were a six-years-old franchise in the playoffs for the second time — and with their first winning regular season record. Miami lost to the Hawks, to bring things full circle.
(h/t Sun-Sentinel)
Photo Credit: Nam Y. Huh/AP