No Frills Wolves Podcast: Rough start, plus Dieng extension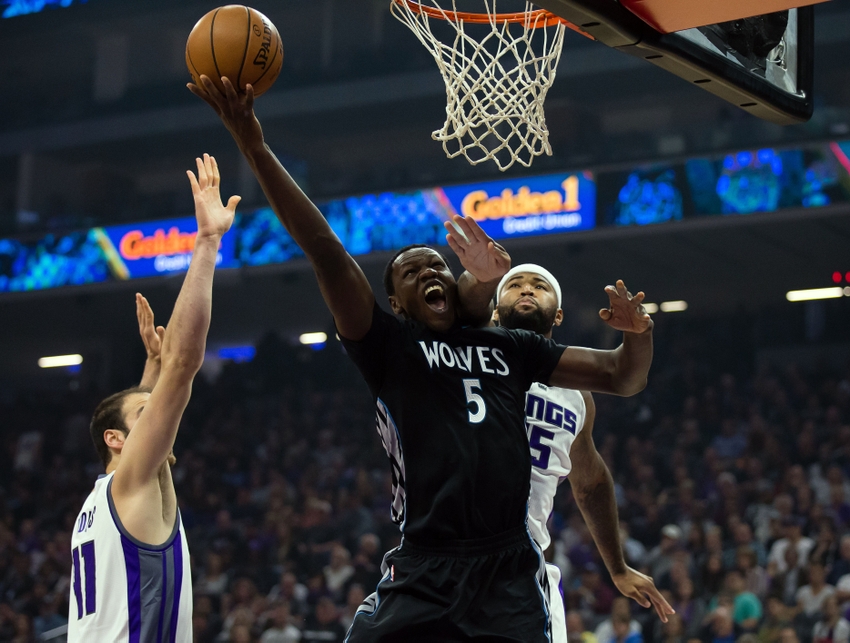 We're not quite two weeks into the 2016-17 NBA season, but the Wolves are off to a rough start with a 1-4 record through five games.
The 33rd episode of the No Frills Wolves Podcast covers the 1-4 start to the season by the 2016-17 Timberwolves, as well as a retrospective on all of the moves made by Flip Saunders as a front office executive in light of last week's Gorgui Dieng contract extension.
The Wolves have lost three close games in which they held substantial leads, and they've won one blowout contest as well. Of course, they were also beat by 20 points in Oklahoma City on Saturday night.
Is there any cause for alarm just five games into the season with a young roster, an injured starting point guard, and a brand new head coach, or is it simply a fluky start to a long season?
Ben and Justin dive into that question, including taking a quick look at many of the key players in coach Tom Thibodeau's rotation on an individual basis.
We also examine Flip Saunders' record as president of basketball operations, which began back in May of 2013. The Dieng extension triggered this conversation; what might have happened if Detroit hadn't taken Kentavious Caldwell-Pope right before Minnesota's selection back in 2013?
Stay tuned as we post our game preview ahead of Tuesday's road showdown with the 2-4 Brooklyn Nets.
We'll have a recap after the game, and we'll follow on Wednesday with some additional thoughts on the past few days from around the NBA blogosphere.
More from Dunking with Wolves
This article originally appeared on