Nikola Jokic Looks Like An All-Star
Jordan Reid/FanSided via Nugg Love

Fansided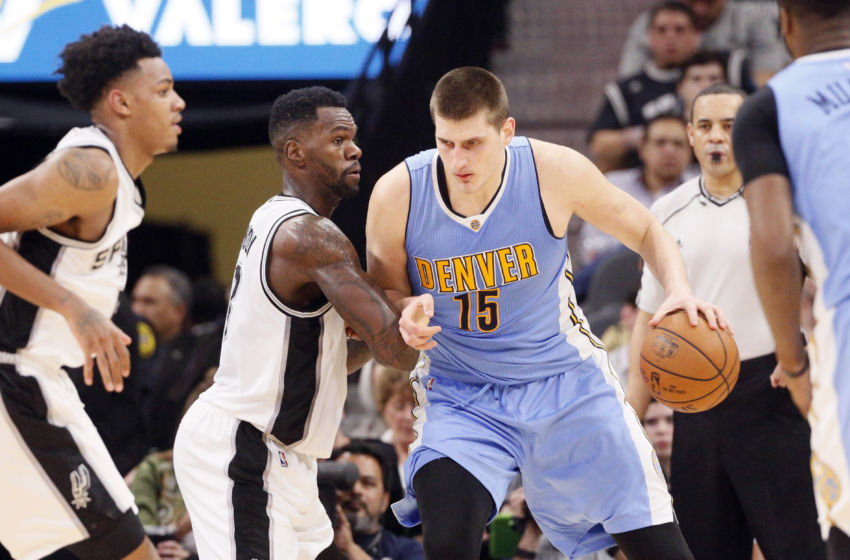 Jokic is Denver's "all star."
Over the past few days I have had a couple people ask me if I think Nikola Jokic will be an all-star. My answer was no for several reasons. Yes, he's on a small market team with very little press and recognition, but that is not why he won't be. He is better than most people think, but he's still yet to prove to perform consistently at this level.
Want your voice heard? Join the Nugg Love team!
He's posting all-star numbers, but didn't start this excellent offensive streak until a few weeks ago. He will not make the all-star game, but that doesn't mean that Denver hasn't found their all-star.
Denver Nuggets fans know who Nikola Jokic is. Nuggets fans know that the first team all-rookie player from last year is on an absolute offensive tear right now. He's been averaging 29 points, 12 rebounds, and nearly 5 assists a game over his last four games.
Nuggets fans know that this impressive play did not start four games ago, but dates back to when Malone finally inserted Jokic back into the starting line-up in early December.
And, lastly, Nuggets fans also know that Nikola Jokic is debatably the best passing big man in the NBA.
But, does the rest of the NBA know about this Serbian big man? They surely know the name of the man who nearly single handedly came up with a near upset team against USA in the Olympic games this past summer. However, it will take time for him to be seen at the NBA all-star level. He's not there, but he's on his way.
So, what does this mean?
As you know, there are 82 regular season NBA games. The Nuggets have now played 41 and have a record of 17-24. The Nuggets currently sit in the Western conference eight seed.
Exactly half way through the Nuggets season Denver is playing the best basketball that they have played in several years.
Due to Jokic's recent impressive play, Denver is currently one of the most explosive and efficient offensive teams in the NBA.
Jokic's play over the next 41 games will determine how the Nuggets will spend their post season. There is no better way to get on the national radar than to pull this unlikely Denver team to a post season run. The Joker can do it.
I doubt Nikola Jokic will make the all-star game, but that doesn't change the fact that Denver has found their all-star.
This article originally appeared on