Nike Signs This Young Denver Nuggets' Player to a Nice Deal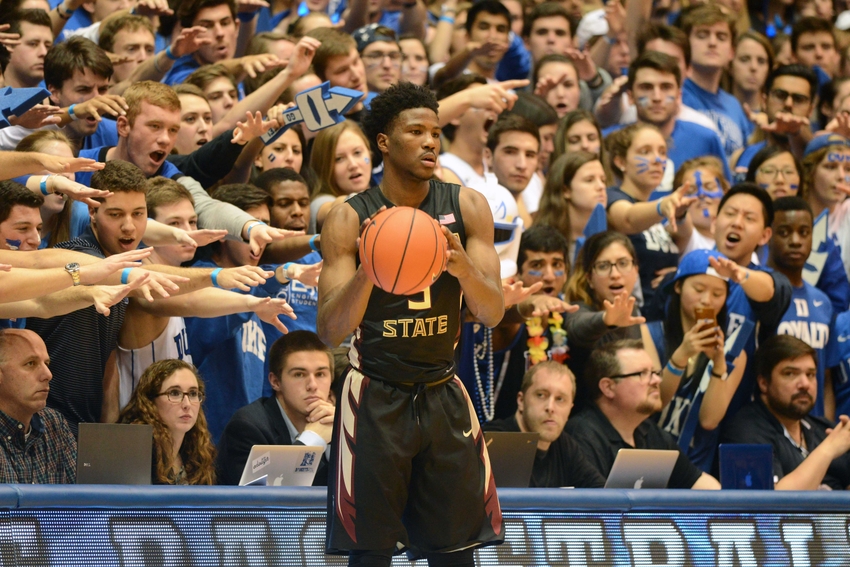 The Denver Nuggets' rookie, Malik Beasley, has recently inked a deal with a ginormous sports monster, Nike. His dad and Twitter reacted.
Malik Beasley was a steal for the Denver Nuggets, who drafted him 19th overall. Beasley had a terrific freshman year at Florida State where he averaged 15.6 points per game on a solid 58.3 TS%. But, in the 1,014 minutes while at Florida State, he began to start accruing a leg injury. That is the key reason why this young sharpshooter dropped outside the lottery.
The great young news for this rookie is that he recently inked a deal with Nike. Malik Beasley has had his fair share of ups-and-downs, and this contract is a great thing for this young stud.
Just a side note, his logo is pretty awesome. It looks sweet!
Prepping to go into next season, Malik Beasley will have to push even harder as minutes throughout the season will be well earned in a packed rotation.
Malik Beasley, now with Nike behind him, should look to make the minutes he earns count just as he did in Florida State.
For all Denver Nuggets fans, good news is on the way. We will shortly be approaching the training camp and preseason which means we can soon see these terrific rookies in action.
If that doesn't excite you, I am not sure what will!
This Nike deal will not get him minutes, but it certainly helps his advertising. This deal is a big step for Malik, and we wish him the best of luck with the Denver Nuggets organization moving forward.
This article originally appeared on