Nik Stauskas Is Finally Living Up To Expectations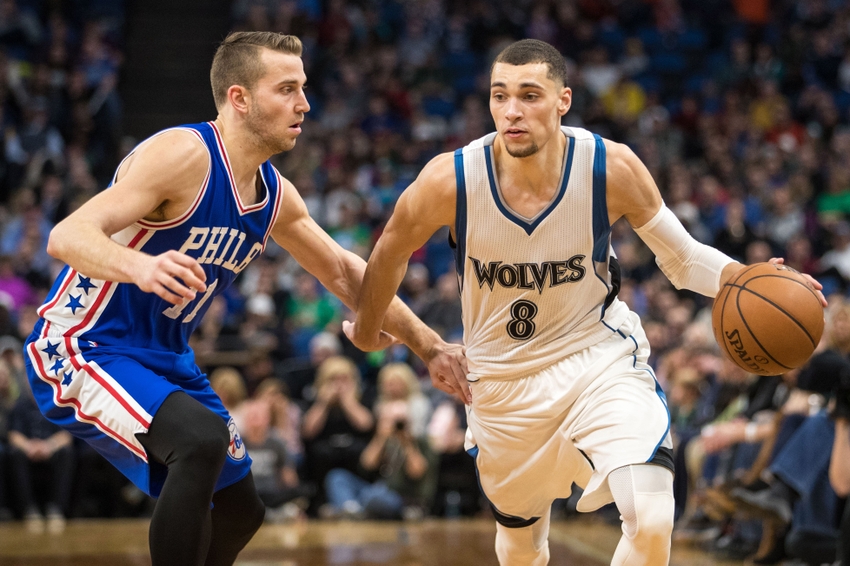 One of the surprises early in this season for the Philadelphia 76ers has been the play of third year shooting guard Nik Stauskas.
In the preseason, most writers where talking about how Nik Stauskas would probably not make the opening day roster for the Philadelphia 76ers. With hard work and a confidence boost, now all basketball analysts must give him his due. In the past five games he has averaged 13.2 points, 2.4 rebounds, and 1.2 assists per game.
He has been scoring productive numbers while shooting 61 percent from the floor and 47 percent from 3-point land. The question becomes — can he sustain this success, and if so, what does this mean for the Philadelphia 76ers?
It is hard to say if Stauskas can produce these numbers consistently. It is nice to see that he has his head on straight and has high confidence in his shot, but it's more than just that. Head coach Brett Brown has helped Stauskas to realize what type of shots are the best for him to take. As a result he is attacking the basket more and not forcing up bad shots from beyond the arc.
Now, that is not to say that he will not have a bad night here and there, but if he limits those games to a minimum, then that will go a long way for his progress this season. This level of play will definitely help the Sixers in this season for sure.
During this span of these five games, the Sixers won their first two games of the season. Obviously Nik Stauskas is not the main reason why the team won those games, but he has had positive contributions. Even with the increased scoring output, Stauskas still needs to improve his overall game. With that in mind, he will still stay on the bench for the foreseeable future. Still with a starting position nowhere in sight, he could be a great scoring option off the bench.
The flip side of this is that president of basketball operation Bryan Colangelo could use this momentum to sell high and trade him for a player/pick in return. This would sadden most fans unless a top pick or highly rated player that comes back in return. With that said, this is not a terrible option, though I suspect that he probably will not trade Stauskas.
Nik Stauskas is showing everyone that he is not a lost cause. Honestly, if Nik Stauskas stays consistent with this output he could be in line to win the Most Improved Player of the Year Award. If that were the case, it would do wonders for the man who has had the title of most shaky confidence in the league for two years standing. Winning an award of this magnitude would definitely show fans and the rest of the NBA that the Sixers are on the right track.
More from The Sixer Sense
This article originally appeared on