Nick Young has an unusual response to woman who accused him of harassment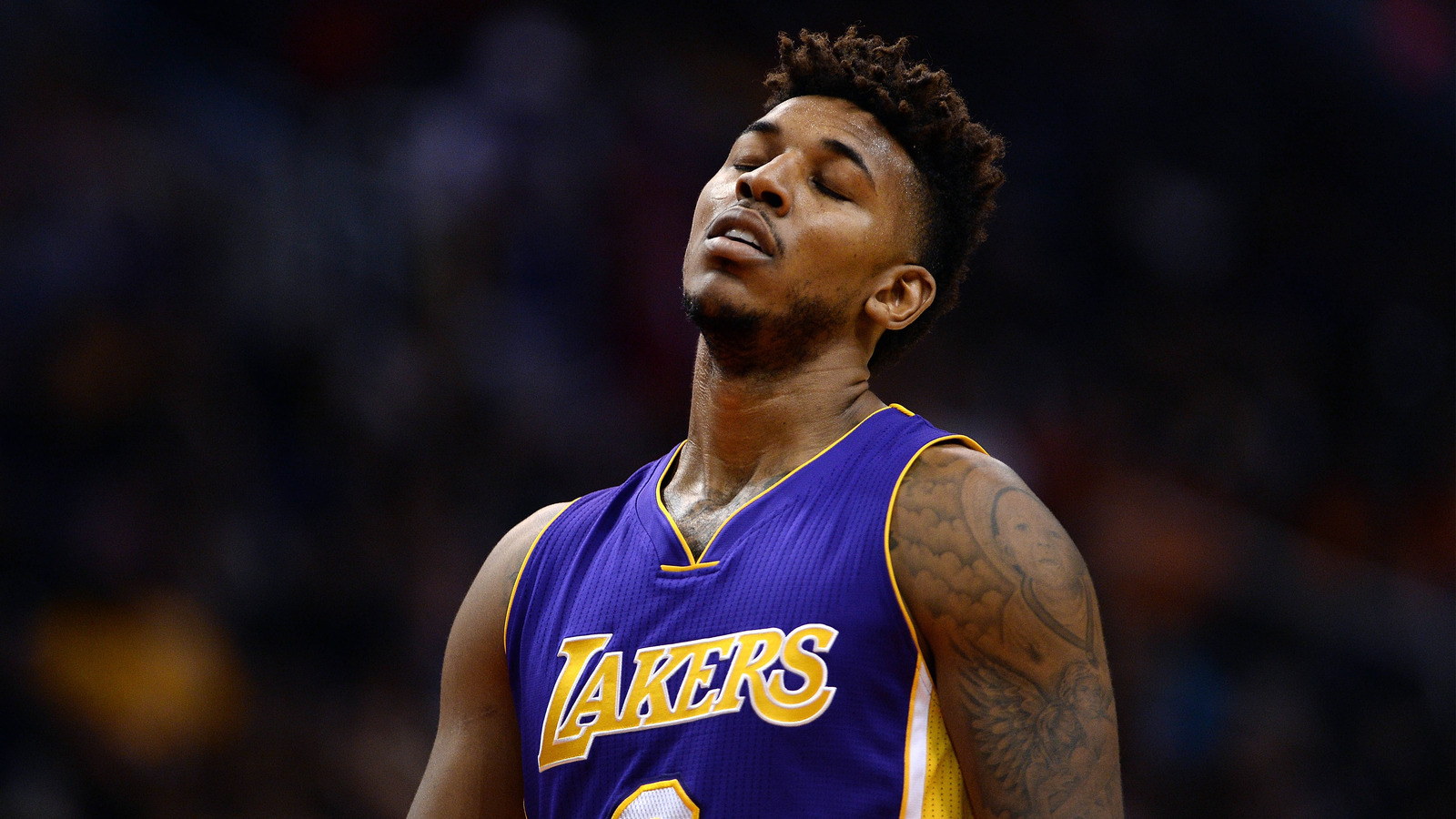 Nick Young and Jordan Clarkson made headlines this week when an Instagram post accusing the two Lakers of street harrassment went viral.
According to Alexis Jones, an activist and public speaker, Young and Clarkson made "vulgar" gestures at her and her mother while the two were stopped at a stoplight in Los Angeles on Sunday night.
The Lakers have since investigated the incident internally and chalked things up to a "miscommunication" between the two parties. That seemed to be the end the matter, as far the Lakers were concerned, but it appears Young still has a bone to pick.
The Lakers shooting guard tweeted a couple messages Wednesday seemingly addressing the incident. The first tweet featured a YouTube video of an old news segment Jones did for InsideUSC.com highlighting how Young came to play basketball for the University of Southern California.
https://t.co/mT4MaLaghV
…. 🤔 Nick Young Meme … but nobody knows me (the world we live in) …

— Nick Young (@NickSwagyPYoung) March 23, 2016
He followed this with a tweet about the treatment of public figures:
I really just hate the fact that ppl can just say anything about a public figure and we as athletes … etc just have to take it

— Nick Young (@NickSwagyPYoung) March 23, 2016
So…this is weird.
The point Young appears to be trying to make here is that Jones knew who he was when she posted her initial accusation, in which she posted pictures of Young and Clarkson asking her followers to help her identify her harassers.
In any case, Young clearly isn't happy with how all this went down, and he's still tweeting his displeasure.