New York Knicks: Who Should Be The Backup Center?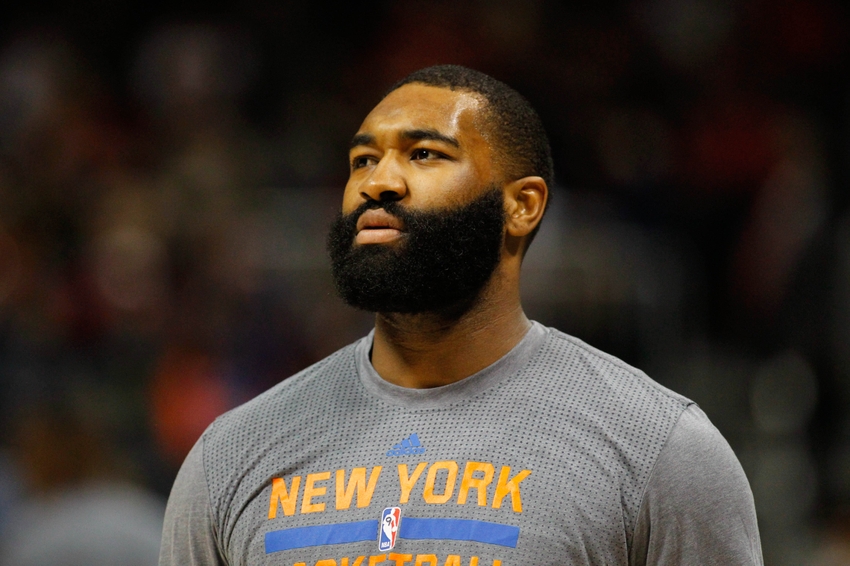 The New York Knicks have options to go with off the bench. Which big man will shine behind starter Joakim Noah at center?
---
With the New York Knicks signing big men Marshall Plumlee and Willy Hernangomez, the team has many options to go with at the center position.
Kyle O'Quinn, who is one of the few returning players, didn't play consistently in 2015-16. He shined brightly in a few games, but his first season as a Knick didn't go as planned.
Many fans, including myself, were disappointed with O'Quinn's lack of success. O'Quinn, in some instances, was slow to get to the ball and was often outmatched on defense.
For a short period in the season, O'Quinn lost his job to former Knicks big man Kevin Seraphin.
O'Quinn has to prove himself with the new Knicks centers. His job will be in danger if he fails to show up when he's given the opportunity.
The third Plumlee brother, Marshall, went to Duke University for four years and went undrafted in 2016. He played with Knicks at Summer League. He had a decent showing and was signed to a contract.
Plumlee is the typical Phil Jackson player. Much like Jackson as a player, he doesn't have to score a ton of points to contribute. He's just out there to rebound, defend, and hustle.
Though at first he may not earn much playing time, he should be a key contributor to the Knicks' eventual deep postseason run.
Unlike Plumlee, Willy Hernangomez is a much more skilled offensive player. He played professionally on the same team as Kristaps Porzingis in Spain, Baloncesto Sevila. The Knicks acquired him from the Philadelphia 76ers at the 2015 NBA Draft.
Hernangomez had an impressive Olympic run with Spain, picking up a bronze medal.
However, also unlike Plumlee, he's seemingly not the best defender and seems to be afraid to get his hands dirty.
Nevertheless, Hernangomez is the best option. His defensive inconsistency is made up significantly by what he's able to do on the offensive end. Plumlee does little to nothing on offense and O'Quinn couldn't probe himself with no competition.
It'll be intriguing to see what Jeff Hornacek does with his big men on the bench.
This article originally appeared on