New York Knicks vs Toronto Raptors Live Stream: Watch NBA Online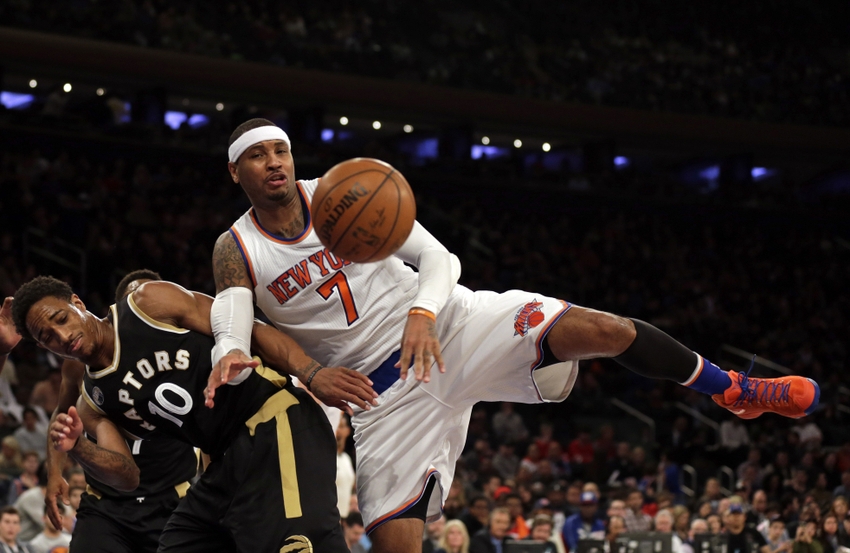 On Saturday, November 12th, the New York Knicks will be facing the Toronto Raptors. Here is all the information you'll need to watch.
On Saturday, the New York Knicks will be facing the Toronto Raptors for the first time this season. The Raptors had a great season last year, as they were able to reach the Eastern Conference Finals against the Cleveland Cavaliers.
This season, the Raptors are once again off to a good start with a 6-2 record. One of the reasons for the success of the Raptors so far this season has been the amazing start for DeMar DeRozan. So far this season, DeRozan has averaged 34.1 points per game, which is the best in the entire NBA.
For a team that has struggled on the defensive end of the court this season, seeing the leading scorer in the NBA is not something that Knicks will want to see right now.
Saturday will be the second half of a back-to-back for the Knicks. On Friday night, the Knicks had their chances of winning in Boston stolen from them when Carmelo Anthony was ejected from the game for what looked like nothing.
After the loss to the Celtics on Friday, playing on the road continues to be an issue for the Knicks. Luckily, Anthony will at least be fresh for Saturday night, as he barely played on Friday.
Date: November 12th
Start time: 7:30 PM   
Location: Toronto, Canada
Stadium: Air Canada Centre
TV Info: MSG
Live Stream: NBA League Pass
After losing to the Celtics, it will be interesting to see how the Knicks respond against a good team in the Raptors. Hopefully, Anthony will be playing with some extra motivation after his early ejection on Friday night.
More from Empire Writes Back
This article originally appeared on