New York Knicks reportedly lift ban on Charles Oakley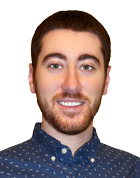 Just one day after Adam Silver, Charles Oakley and Knicks owner James Dolan met regarding Oakley's arrest at Madison Square Garden, his ban has reportedly been lifted.
According to the Associated Press, citing a person briefed on the discussions, Madison Square Garden has rescinded its ban on the former Knicks star. Oakley is now welcome back to the Garden, according to the Associate Press.
Oakley, however, doesn't seem ready to return to Madison Square Garden. After Dolan said he hopes Oakley would join him at a Knicks game in the future, Oakley declined his invite.
Charles Oakley told @LeBatardShow he's not ready to accept a Dolan invite to MSG. Good. Oak knows Dolan is the desperado here

— Ian O'Connor (@Ian_OConnor) February 14, 2017
The ban, which was handed down by Dolan on Friday, stemmed from Oakley's altercation with a security guard at the Garden while attending a Knicks game last Wednesday. Oakley was forcibly removed from the arena and charged with three counts of misdemeanor assault and one count of misdemeanor trespassing.
On Monday, Silver issued a statement regarding his meeting with Oakley, Dolan, and Michael Jordan, who joined by phone.
NBA Commissioner Adam Silver issued the following statement today regarding the situation involving Charles Oakley and Madison Square Garden pic.twitter.com/T8cmFx6tmV

— NBA (@NBA) February 14, 2017