New York Knicks Re-Sign Lou Amundson To Guaranteed Deal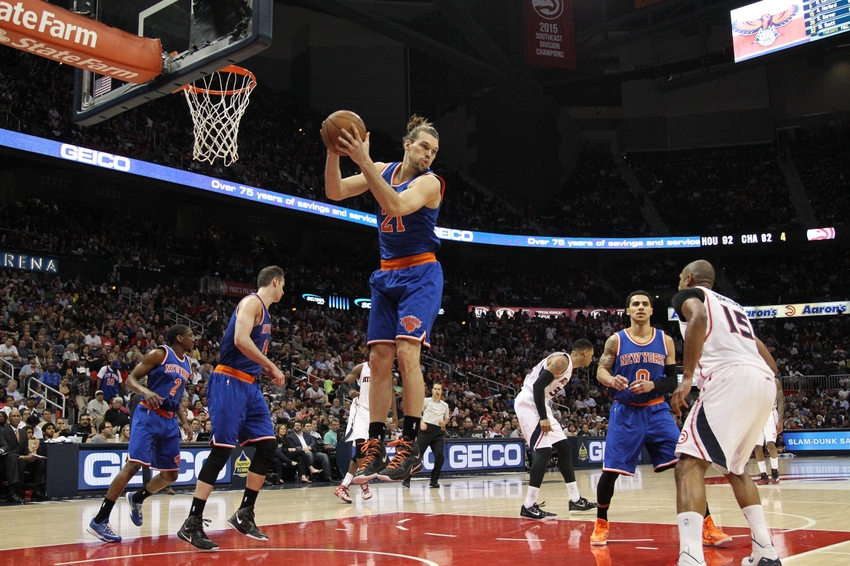 The New York Knicks have re-signed free agent big man Lou Amundson to a one-year deal. Find out how that impacts the long-term vision.
---
The New York Knicks were a week away from entering training camp with an open roster spot. Ron Baker, Chasson Randle, and J.P. Tokoto were being brought in to compete for a contract, but the situation has changed.
The Knicks have handed out the 15th and final main roster contract.
This is a surprising development with just a week before training camp begins. Baker and Randle were considered options for the final roster spot due to their positional versatility and the Knicks' need for a third point guard.
In a photograph that was published to Twitter, the Knicks revealed that they've re-signed veteran big man Lou Amundson to a fully guaranteed one-year deal.
Per Ian Begley of ESPN New York, the deal is fully guaranteed.
Lou Amundson's deal with the Knicks is fully guaranteed, a source says.

— Ian Begley (@IanBegley) September 19, 2016
That's a significant development.
It's still possible that Baker, Randle, and Tokoto will all be with the Knicks come 2016-17. Rather than playing in Manhattan, however, the three would start the year off with the Westchester Knicks of the NBA D-League.
Thus, if one of the Knicks' guards are to sustain an injury, Phil Jackson can call a player up from the D-League.
As for Amundson, he's one of the more respected locker room presences in the NBA. He works his tail off on the court and in practices, maintains positive energy, and helps hold other players accountable.
The Knicks' frontcourt is overrun by players with impeccable work ethics, which isn't a bad problem to have.
The issue in New York is that Derrick Rose hasn't played more than 66 games since 2010-11 and Brandon Jennings ruptured his achilles tendon in 2014-15. Thus, it stands to reason that one or both of those players will miss some measure of time in 2016-17.
A call-up is possible, yes, but it's surprising to know the Knicks won't be keeping a third point guard on the main roster.
Regardless of how you feel about the signing, Amundson is officially back with the Knicks for the third consecutive season.
This article originally appeared on