Phil Jackson wants Sasha Vujacic to help him teach the triangle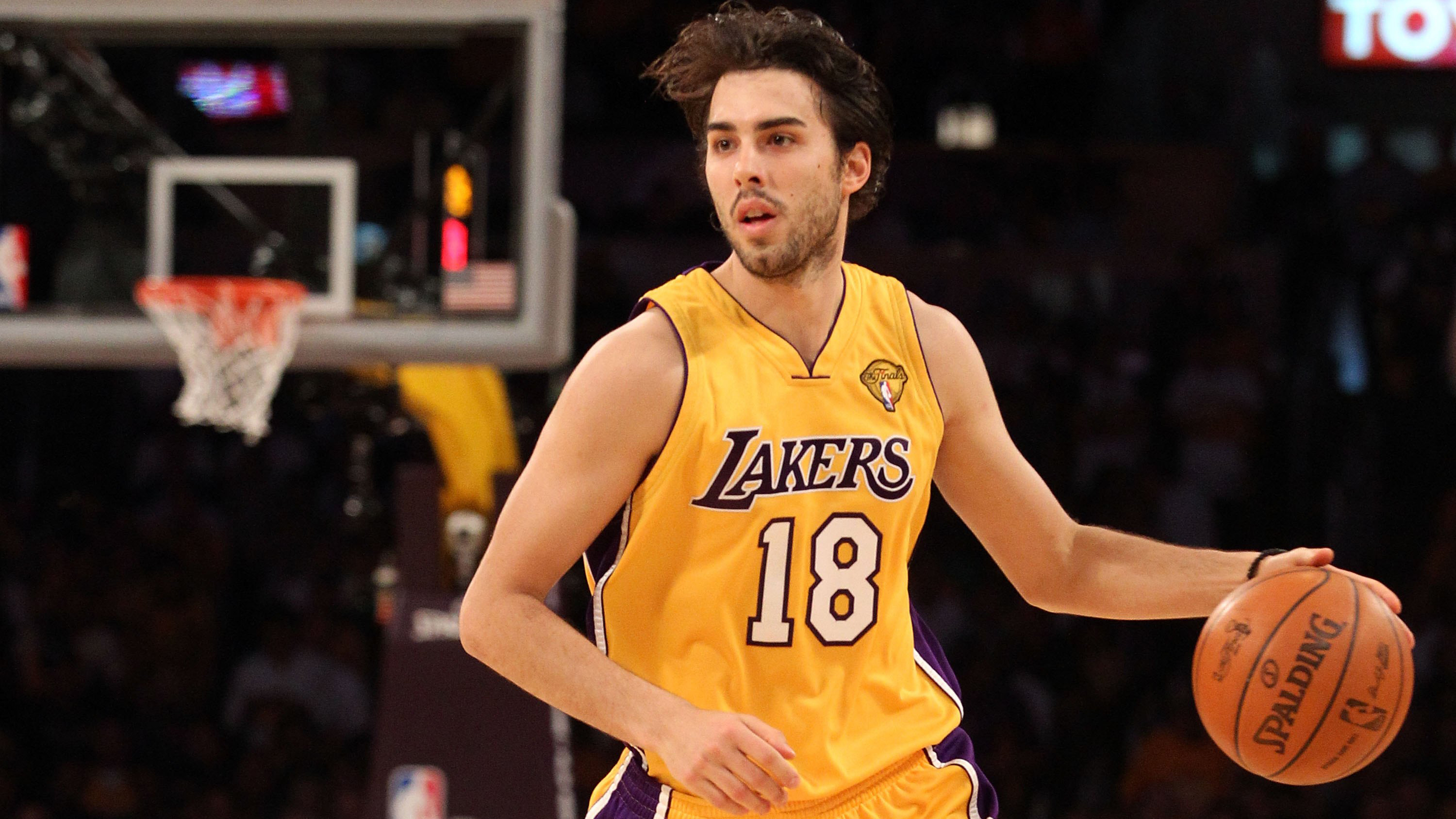 The Knicks are using more geometric terms than my sixth-grade math class, but that comes with the territory when you're using the triangle offense.
All we hear about the Knicks is triangle this, triangle that. You might be sick of it. I am, too. It's annoying, and doesn't seem as important as everyone makes it out to be. Why are the Knicks the only team whose system we discuss in such detail? And how many people talking about the triangle actually know what it is?
Why aren't people freaking out about Tom Thibodeau's strong-side overload defense, which has taken over the league? Or Alvin Gentry's motion offense? Why are we so obsessed with the triangle?!?!
OK, now that we're done let's talk about the triangle, because that's exactly what Phil Jackson wants veteran and former Laker Sasha Vujacic to do during his first year with the Knicks. Here's more from ESPN's Ian Begley:
Phil Jackson believes Sasha Vujacic's knowledge of the triangle offense is a "bonus" for the Knicks. […] "Having played for me in L.A., Sasha knows the triangle and can help our off-guards get the hang of playing on top of the floor," the Knicks' team president told Charley Rosen over the summer.

Vujacic said earlier this week that he's prepared to fill that role in New York. […] "Of course, of course. I was always someone that helped players on the court. We have a lot of rookies and a lot of younger players –- I still consider myself young by the way -– so we have a great mix of guys and I'm looking forward to teaching them and giving them help," Vujacic, 31, said by phone. "I don't want to be a teacher because we have a coach that will lead us towards something [but] if there's going to be anything needed for me to show or do I'll be more than happy to do so."

"It's a proven offense. It's an offense that won not only games but championships," said Vujacic, who won two titles under Jackson in Los Angeles. "…. Obviously you need to have players that can mold into that offense and to follow it and I think that our personal right now is very excited." […] Vujacic has spent time recently working out with some of his new teammates at the Knicks' training facility. The players go through some of the triangle offense before they scrimmage.
It makes sense that Vujacic would find an NBA home on a guaranteed contract because of his previous triangular knowledge. The 31-year-old hasn't actually received anything other than a 10-day contract from an NBA team since the 2010-11 season.
(h/t ESPN)
MORE NEWS:
Want stories delivered to you? Sign up for our NBA newsletters.