Phil Jackson: 'It would be great if [Porzingis] could get as much as 20 minutes a game'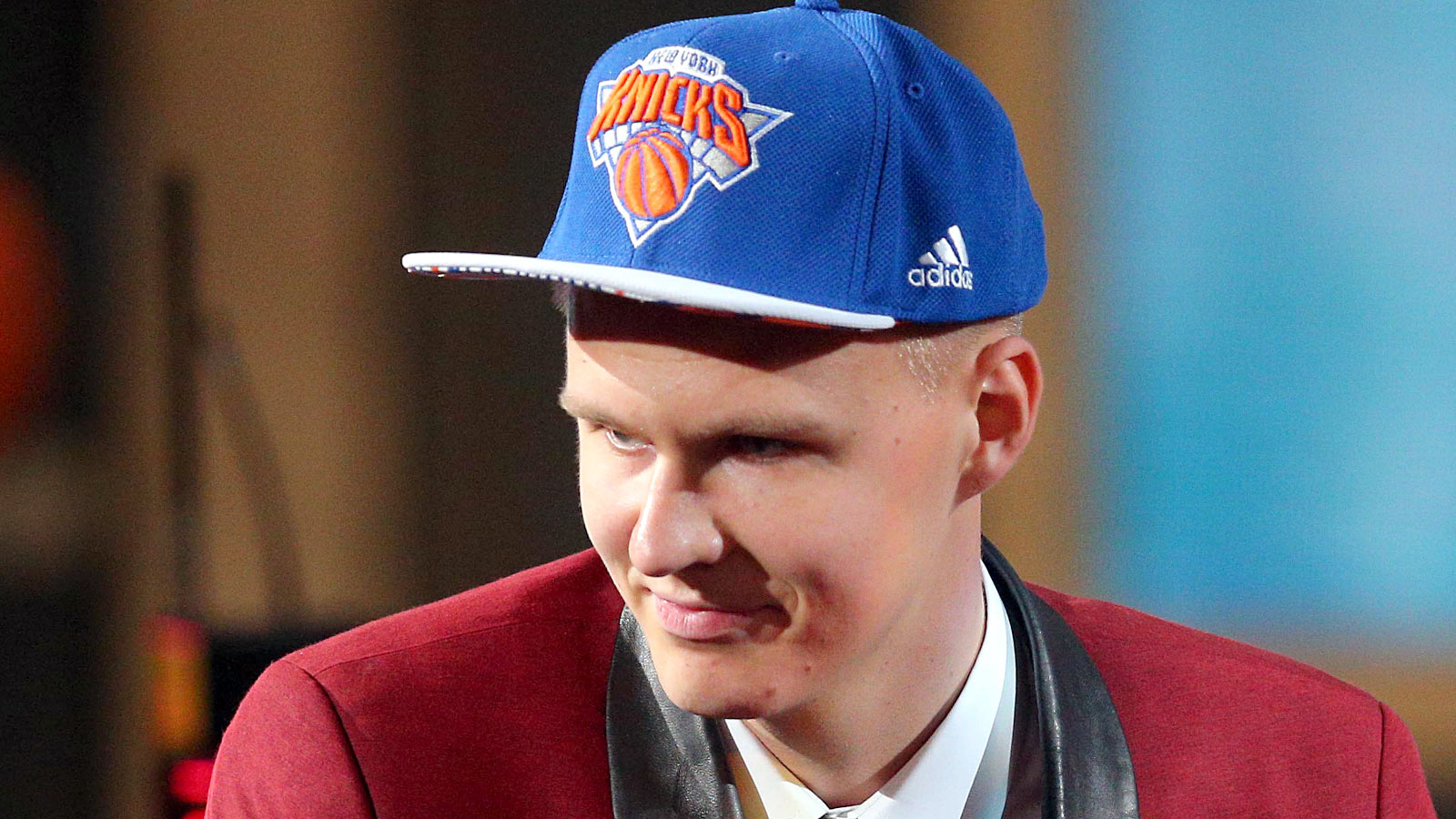 The latest edition of the seemingly never-ending Phil Files is out, and this time, the focus is draft night. Particularly, it's on Knicks' fourth overall pick Kristaps Porzingis.
Charley Rosen's interview series with Knicks president Phil Jackson, published over at ESPN, has revealed a series of conversations the two buddies have had regarding the Knicks. Some positive, some negative, all candid.
This time, it's mostly positive on Porzingis, who Rosen writes Jackson started to consider as a serious possibility at No. 4 after watching a game between Sevilla, Porzingis' team in the Spanish League, and "a team from Barcelona," getting weirdly non-specific even though "a team from Barcelona" is FC Barcelona Lassa.
Here's more from Rosen:
Even Porzingis' staunchest supporters don't believe the 20-year-old is ready for the NBA at the moment. His frame, as Jackson points out, is too scrawny, though Phil does note that he believed the Zinger could add 10 pounds of muscle between the draft and the start of the season.
Partly because of that, Jackson thinks Porzingis could play an actual role with the Knicks in the upcoming year:
If he could play 20 minutes a game on a team that makes somewhat of a difference, that would be a huge start to Porzingis' development. Even if he doesn't, don't be disappointed. The Knicks don't need the Zinger right now. He's a piece for down the line.
(h/t ESPN)
"When we wound up with the fourth pick, I was hemming and hawing about how to choose," Jackson says. "I knew there were several outstanding prospects that would be available, but I was focused on getting a big man. My decision was essentially made when Clarence Gaines, my primary adviser and a super scout, told me there was a game tape I had to watch. This turned out to be a Spanish League contest between [Baloncesto] Sevilla and a team from Barcelona, a game that Sevilla had to win to avoid being downgraded from Division I to Division II status."

The main player Gaines was promoting was Kristaps Porzingis, or "KP," as Jackson says he liked to be called.

"What I saw made up my mind" Jackson says.

"Although the competition in the Spanish League is more physical, more consistent and more advanced than even the best D-I college teams over here, KP more than held his own. He had a long, lively body, a well-developed basketball IQ, a soft shot with terrific range and he didn't back down from anybody. Plus, he showed an amazing athleticism for somebody his size."

Primarily powered by the heroics of Porzingis, Sevilla won the game. "The young man certainly stepped up," says Jackson.

"It's entirely up to [coach Derek Fisher], but it would be great if KP could get as much as 20 minutes a game early in the season, plus maybe a few more later when he's acclimated to the NBA game. It also has to be determined whether he'll be more comfortable at power forward or center."