Phil Jackson spills the beans on Knicks rookie Jerian Grant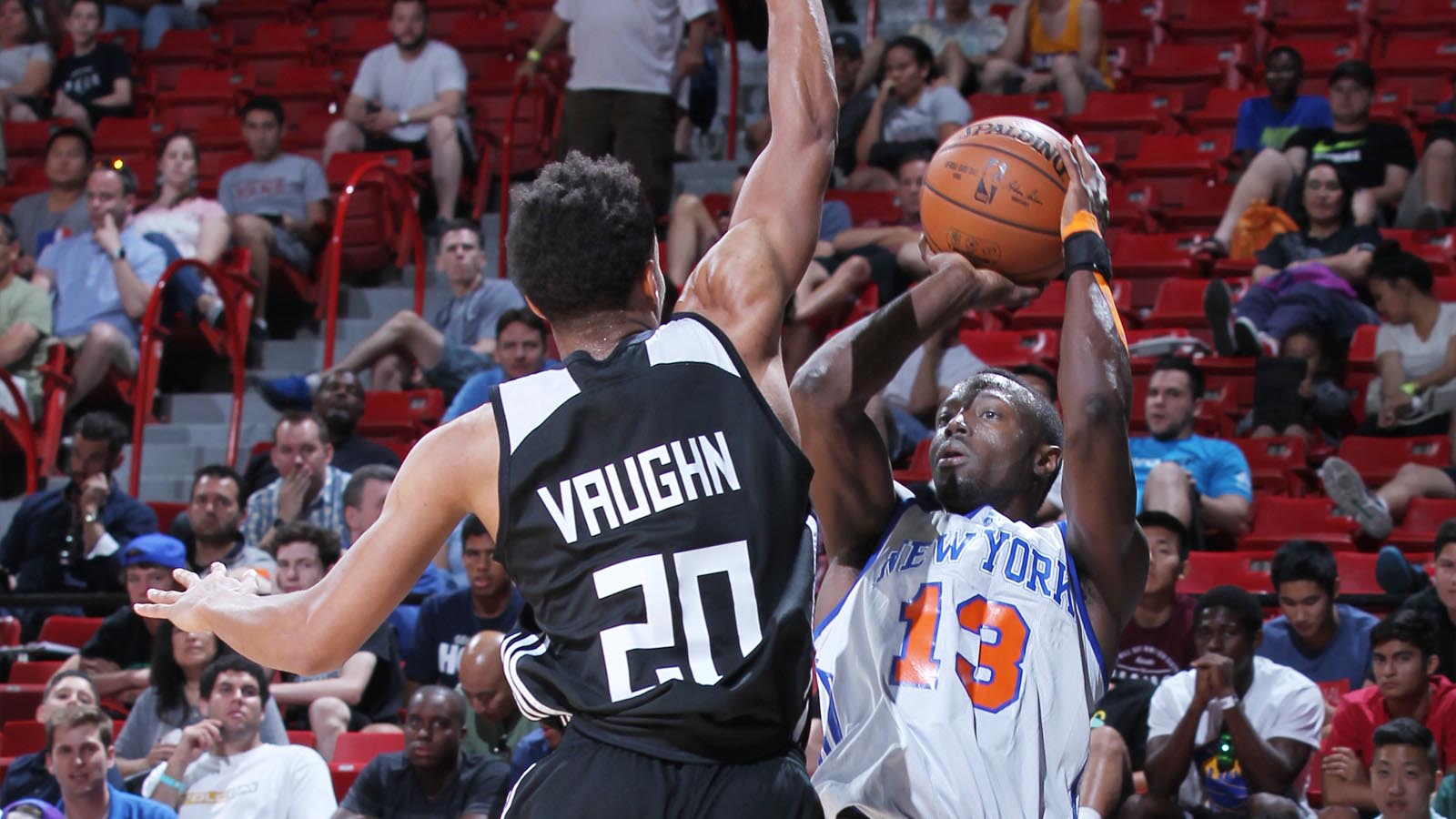 Phil Jackson has been giving his honest assessments of current, former and future players to Charley Rosen during Rosen's series of interviews published on ESPN, the Phil Files. Monday gave us the latest installment of the series, during which Jackson waxed positively about the Knicks second draft pick and 19th overall selection Jerian Grant.
Here's what Jackson had to say, via Rosen:
Grant averaged 16.5 points and 6.7 assists per game at Notre Dame this past season. The Knicks traded Tim Hardaway to the Hawks for the 19th pick so that they could select him.
(h/t ESPN)
Overall, Jackson feels that Porzingis will inevitably evolve into a star-quality player. But he feels that Jerian Grant, the 22-year-old point guard whom the Knicks obtained via a draft-day trade with the Atlanta Hawks for Tim Hardaway Jr., is more NBA-ready.

"He knows the game and has a certain flair for it," Jackson says of Grant. "He's quick, has 3-point range, knows how to pass, can break a defense down with his handle, knows how to get through screens and is comfortable getting people involved on offense."

Equally as impressive as Grant's game, Jackson says, is his demeanor. After he was declared academically ineligible for the second semester of his junior year, Grant could have moved on from Notre Dame.

"But Jerian fessed up, took his punishment and, despite being urged to make himself available in the NBA draft, went back to school," Jackson says. "To me, that reveals a lot about his character."

Jackson thinks Grant will be able to play both guard spots. "I anticipate his competing with Langston Galloway for playing time."