New York Knicks: Phil Jackson Addresses Posse Controversy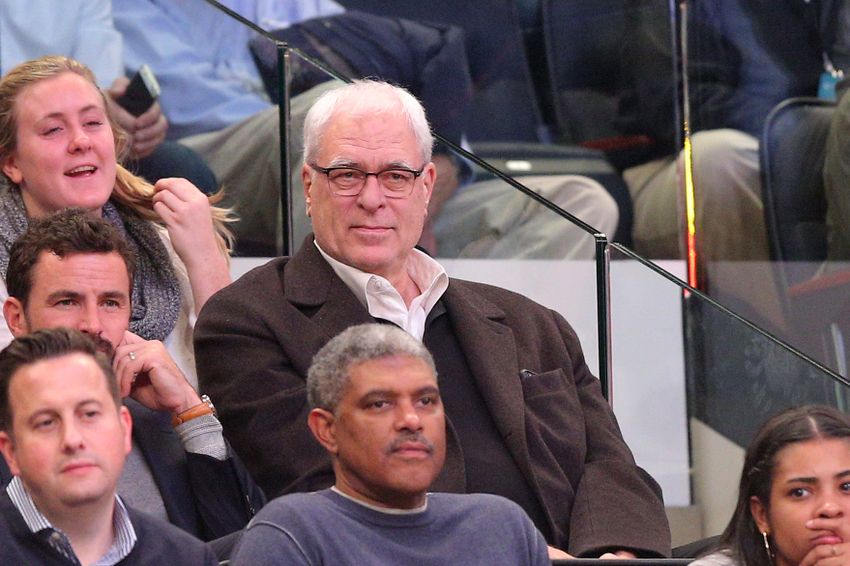 New York Knicks team president Phil Jackson has come under fire for calling LeBron James and his business associates a posse.
---
New York Knicks team president Phil Jackson has never been one to bite his tongue. For better or worse, he speaks his mind and doesn't fear the repercussions, which has inevitably created some form of controversy.
Jackson may not care what the general population thinks, but there's a large community of people who are upset with his comments.
For those unfamiliar, Jackson criticized LeBron James for what he believes to be his organizational pull. What truly struck a cord, however, was the use of the word, "Posse," to describe James and his business partners Rich Paul and Maverick Carter.
During a recent appearance on the the CBS Sports Network, Jackson responded to the backlash he received for his posse comments (h/t Ian Begley of ESPN New York).
"The obvious thing is, the word itself carries connotation. And I just don't understand that, that part of it — the word," Jackson added. "So I guess word choice could be something I could regret. But talking about other teams' players, that's out of the box."
When asked if he felt the need to discuss the issue with James, Jackson echoed the sentiments of the four-time MVP.
"No. It's water under the bridge," he said. "I don't think there was anybody hurt or harmed in this situation. I think LeBron's friend [Carter] obviously had an issue with it. We just let it go. It's not enough to talk about it."
There seems to be some sort of tension remaining, but both men appear prepared to move on from this issue altogether.
Jackson's comments follow James stating that he has no intention of meeting with Jackson during the Cavaliers' trip to New York on Wednesday, December 7, when the Knicks host Cleveland at Madison Square Garden.
That game will likely have an extra layer of tension with Jackson and James potentially in the same building.
If nothing else, James has a new form of motivation to come into Madison Square Garden and dominate the game.
Jackson and James seem to agree that there's no reason for them to talk through this issue. Neither plans to meet with the other and it seems unlikely that such plans will change in the immediate future.
Until the conversation is held and a resolution is found, it appears as though tension will remain between two of the most legendary figures in NBA history.
That's a
This article originally appeared on