New York Knicks: Phil Jackson Addresses Posse Controversy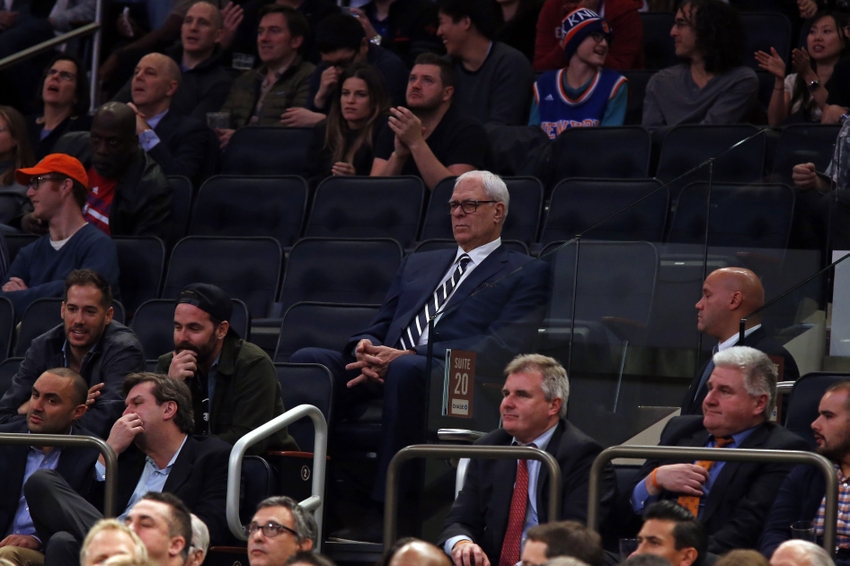 New York Knicks team president Phil Jackson sparked outrage around the NBA when he called LeBron James and his business partners a posse.
---
New York Knicks team president Phil Jackson understands how the game is played. He knows how the media will react to his words, as well as the impact of what he says on players around the NBA.
Thus, it took many by surprise when Jackson criticized Cleveland Cavaliers superstar LeBron James and singled his group of business partners out as a, "Posse."
The word posse has created a controversy throughout the NBA community. James, as well as Knicks star Carmelo Anthony, have taken offense to the comments due to what's been perceived as racial undertones.
In what one can only presume is a response to the outrage over his, "Posse," comments, Jackson retweeted the following:
For those unfamiliar, Clarence Gaines is one of Jackson's top advisors with the Knicks.
Jackson addressed the issue in a rather indirect manner, but it's hard to imagine this is an unrelated retweet. Jackson has come under fire over the past 24 hours and a tweet with that very word is all but certain to be related.
The message appears to be that Jackson doesn't view the word posse as something with racial implications.
Jackson's phrasing offended others, however, which has prompted the widespread request for an apology.
One would like to think that Jackson has reached out to James and his camp directly to address the impact of his words. There's a time and place for everything, and social media isn't exactly the platform for one-on-one conversation.
While the public may want an explanation, subliminal tweeting appears to be creating an even larger distraction for the 4-6 Knicks.
Here's hoping Jackson and James will speak directly in order to clear the air and address an issue that's bigger than basketball.
This article originally appeared on