New York Knicks: Offensive Tactics To Defeat The Portland Trail Blazers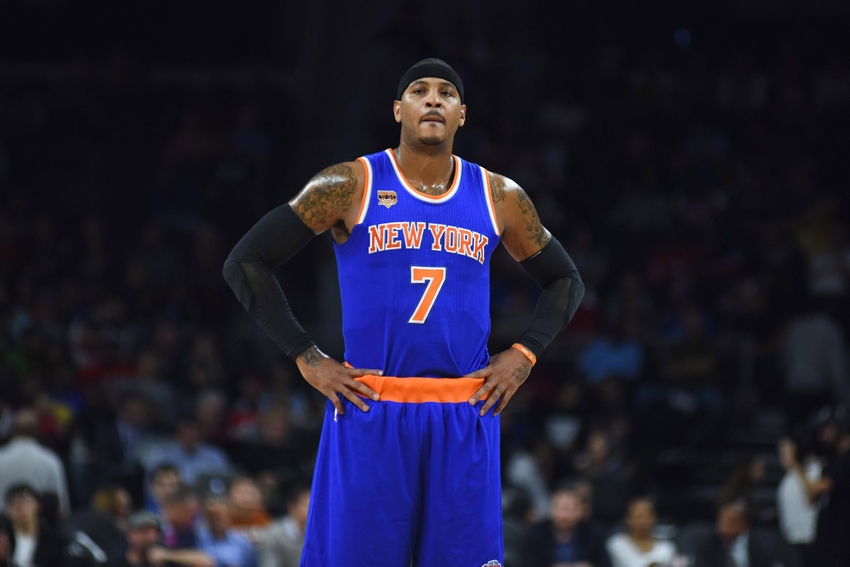 Slow starts have plagued the New York Knicks during the preeminence of this regular season. The key to clinching the win over the Portland Trail Blazers will be an explosive start on the offensive end.
---
Hopefully the New York Knicks can carry the momentum over from their triumphant 104-94 win over the Atlanta Hawks on Sunday. Winning the last three of their four games is an impressive feat compared to their dismal record of 32-50 last season.
Carmelo Anthony needs to be aggressive and ravenous on the offensive end. When he attacks early, he draws double teams, which frees up Kristaps Porzingis to unleash a scoring frenzy like we saw during his performance on Sunday.
Anthony leads the Knicks in scoring (22.9 points per game), minutes played (33.1) and field goals made (8.5) and attempted (17.8). He had seven rebounds, three assists and two steals on Sunday.
Porzingis recently told SNY how important Anthony is to his personal success.
"Without Melo (Anthony)," Porzingis said, "it would be so much more difficult (for me) to get 30 points, or whatever. People don't realize that. He draws a lot of attention. He's the main focus for the other team. That opens stuff for me. Without him it would be much more difficult. I'm happy to have aggressive guys like him and Derrick Rose so I can get those open looks."
The Knicks lost their last meeting against the Trail Blazers 104-85 on March 1, 2016, but they're a different team now. New York acquired Derrick Rose, who slashes and battles relentlessly to open up the floor for Anthony and Porzingis to fire up some open threes.
Exploiting the Trail Blazers' atrocious defense, which ranks No. 30 in points allowed per 100 possessions is how the win will be secured.
The New York Knicks' defense needs to step up, but the offense must capitalize on this opportunity to exploit a weak defense itself.
This article originally appeared on