Is Jose Calderon saying the Timberwolves and Clippers are interested in him?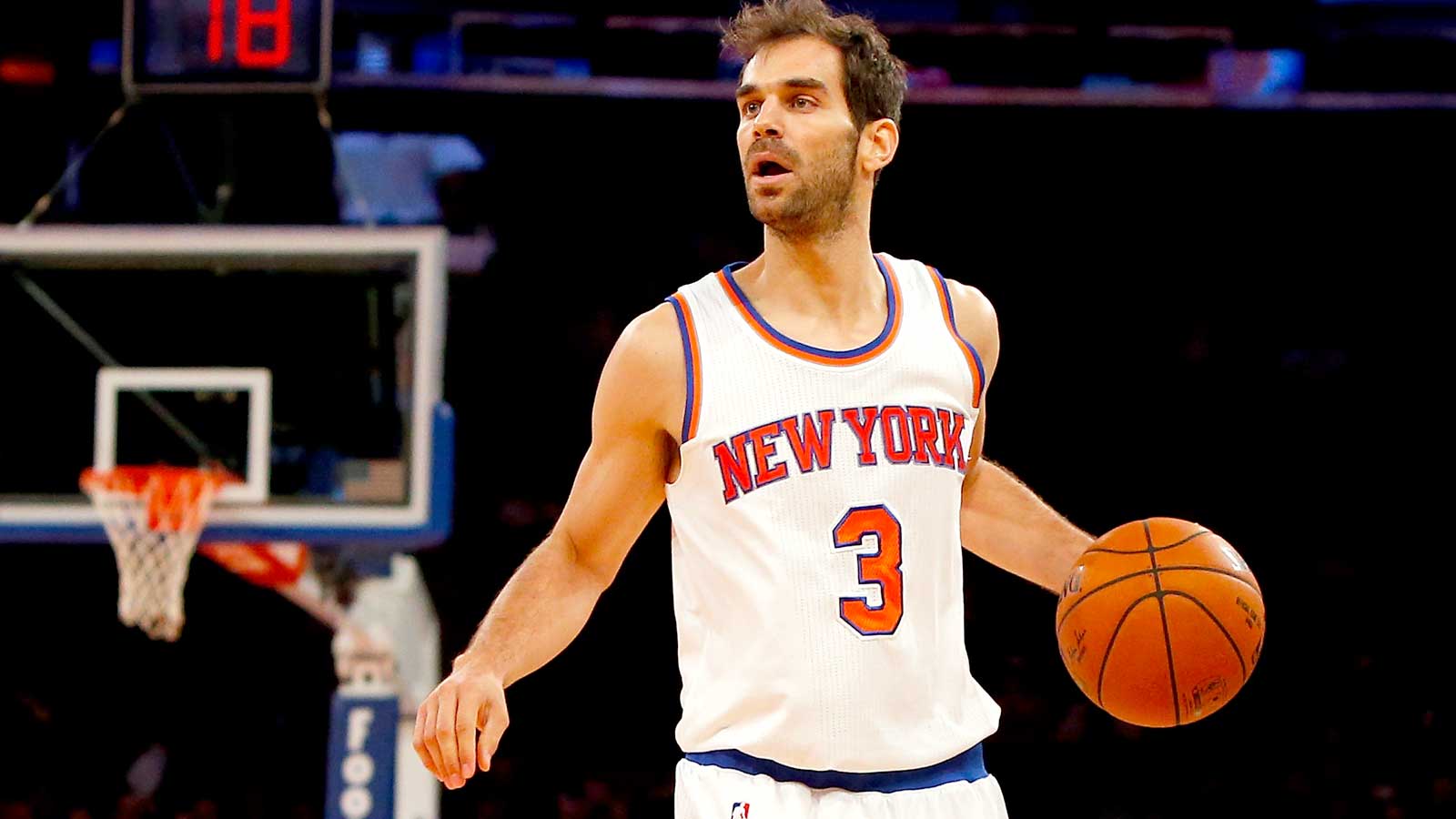 Knicks rumors are flying all over the place, probably because it's October and because no one has anything better to do.
Still, rumors: they fly. They are flying. They're currently in the act of flying. And the Knicks are in the center of all of them, of course.
First, reports came out that the Knicks were interested in Ricky Rubio. Then, there were ones about Jamal Crawford. But this is just "interest," and we haven't necessarily heard what the Clippers or Timberwolves would want back for either of those guards. Jose Calderon might have an idea, though, as he implied in this tweet:
Or did he not imply anything? Maybe we're just inferring.
Either way, there could be something to this. Calderon's salary would match up with Crawford's in a trade. The Knicks, meanwhile, would have to add more salary than just Calderon's to bring Rubio into town, though they would presumably have to add more talent, too.
Who knows if either team wants a soon-to-be 34-year-old point guard coming off an injury-riddled season, but both Doc Rivers and Flip Saunders have shown a propensity in their executive careers of going after veterans. Because of that, we can't completely rule out Calderon as a candidate of interest in a possible trade even if he doesn't necessarily fit with the Clippers' (saving luxury-tax money) or Wolves' (finding youth) priorities.
(h/t NBC Sports for the find)
Hey!!! Wake up!!!!!!! https://t.co/EArVoW9cz5

— jose manuel calderon (@JmCalderon3) August 19, 2015