New York Knicks Legends Offer Thoughts On 2016-17 Team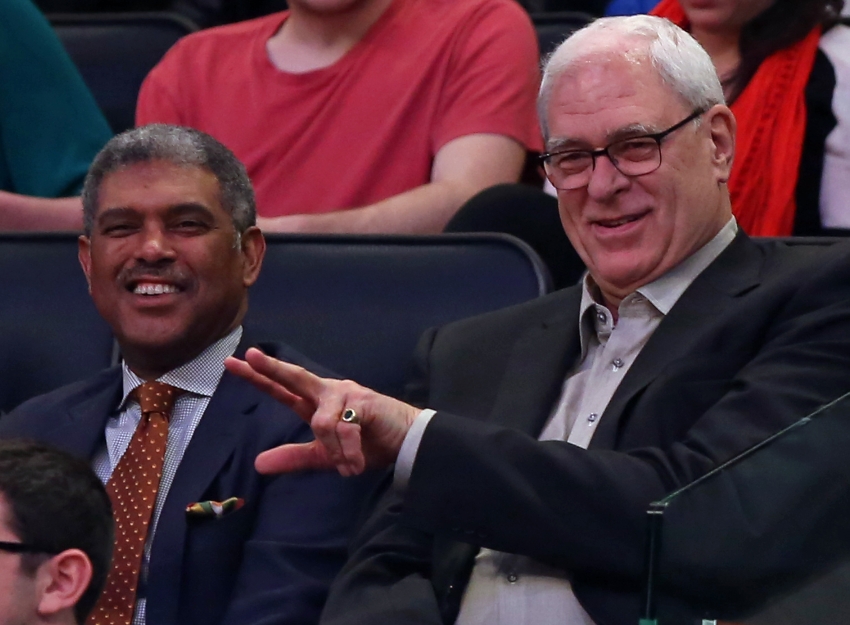 Some of the greatest players in franchise history weighed in on the potential and promise of the 2016-17 New York Knicks.
---
It's been quite some time since the New York Knicks could be described as promising. Success has been short-lived since Jeff Van Gundy resigned in 2001, which has thus created a cloud of pessimism that won't seem to pass.
Though heavily criticized, team president Phil Jackson has created the rare sense of optimism that New York has been longing for.
Jackson re-signed Carmelo Anthony and drafted Kristaps Porzingis, thus creating the foundation for organizational growth. He then aggressively pursued roster upgrades during the summer of 2016.
In a video released to the team's official Twitter account, a number of Knicks legends voiced their opinion about the 2016-17 team.
For those who can't see the video, the only scoring champion in franchise history, Bernard King, sees nice things in New York's future.
"Joakim Noah, Derrick Rose, and Porzingis and Melo is going to be Melo. I think that this is a very talented roster. I truly believe that the Knicks will surprise some teams this year."
Eternal fan favorite John Starks was just as optimistic.
"We got some great new players in here to go along with the crew we had from last year. So I'm excited about this year. I'm looking forward to it."
King and Starks know a thing or two about winning in New York.
King played for the Knicks from 1982 to 1987. During that stretch, he earned two All-NBA First Team selections and led the Knicks to Eastern Conferenced Semifinals appearances in 1983 and 1984.
King famously helped the Knicks take Larry Bird and the Boston Celtics to a Game 7 during the 1984 Eastern Conference Semifinals.
As for Starks, he played for the Knicks from 1990 to 1998. He made the All-Defensive Second Team in 1992-93, was an All-Star in 1993-94, and won the Sixth Man of the Year award in 1996-97.
More importantly, he helped the Knicks reach the Eastern Conference Finals in 1992-93 and the NBA Finals in 1993-94.
If the Knicks can achieve any of those feats in 2016-17, Jackson will have earned Executive of the Year consideration.
This article originally appeared on