New York Knicks: Langston Galloway Reflects On Tenure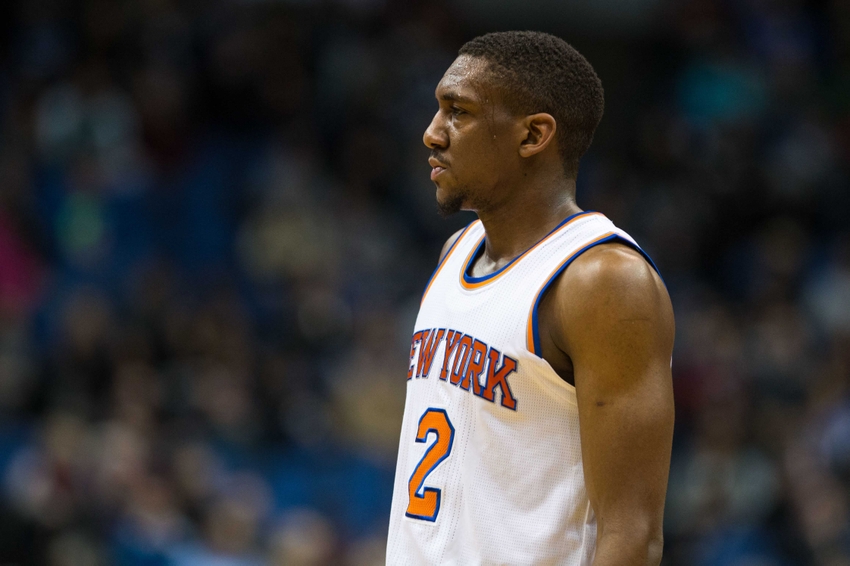 One of the least popular decisions of Phil Jackson's tenure as New York Knicks team president occurred during the 2016 NBA offseason. Despite having the right to match any contract offer Langston Galloway received, Jackson let the fan favorite walk.
Though he's no longer a member of the Knicks, Galloway's story is worth telling to the next generation of undrafted players.
According to Jake Rauchbach of Basketball Insiders, Galloway understood just how much was on the line for him in New York.
"My main focus was going out there and competing and just giving it my all. I knew this was a once-in-a-lifetime opportunity to accomplish my dreams. I knew, hey, this is pretty much my dream on a plate. I really wanted to showcase what I could do and just play hard, and I think that's what I went out there and did."
Galloway certainly earned his keep.
Since making his debut with the Knicks on January 7, 2015, Galloway hasn't missed a game. He's been active for 127 consecutive outings, averaging 27.5 energetic minutes over the course of that extensive stretch.
An ironman of sorts, Galloway provided the Knicks with invaluable defensive tenacity and clutch heroics.
Through 127 games, Galloway has career averages of 9.1 points, 3.8 rebounds, 2.8 assists, 1.0 steal, and 1.1 3-point field goals made per game. He's a career 34.8 percent shooter from beyond the arc and a positionally versatile defender.
In 2015-16, New York had a defensive rating of 103.2 with Galloway on the court—best on the team—and 106.5 without him—the lowest of any player on the team.
Offensively, Galloway began his career with a bang. Knowing he had to prove himself to maintain a roster spot, he scored 19 points in his second game with the Knicks and had 21 points just three games later.
Per Rauchbach, Galloway looked back on his hot start to his Knicks career, when he scored in double figures in seven of his first 11 games.
"I just think the opportunity [to score] presented itself a lot from being in the Triangle and being unselfish. I think my teammates at the time, they were definitely unselfish and I just had the hot hand in some of those cases so they kept feeding me the ball. When I had good looks, I definitely tried to take advantage of it and knock down shots and get to the basket and finish whatever I could."
Galloway will be missed in New York.
The Knicks have replaced Galloway with Brandon Jennings as the backup point guard and Justin Holiday as the backup shooting guard. Derrick Rose and Courtney Lee have been pegged as the 2016-17 starters.
Galloway, meanwhile, signed a two-year contract worth $10,634,000 with his home state New Orleans Pelicans.
Best of luck in New Orleans, Langston Galloway. Once a Knick, always a Knick.
This article originally appeared on