New York Knicks: Kurt Rambis Taking Over The Defense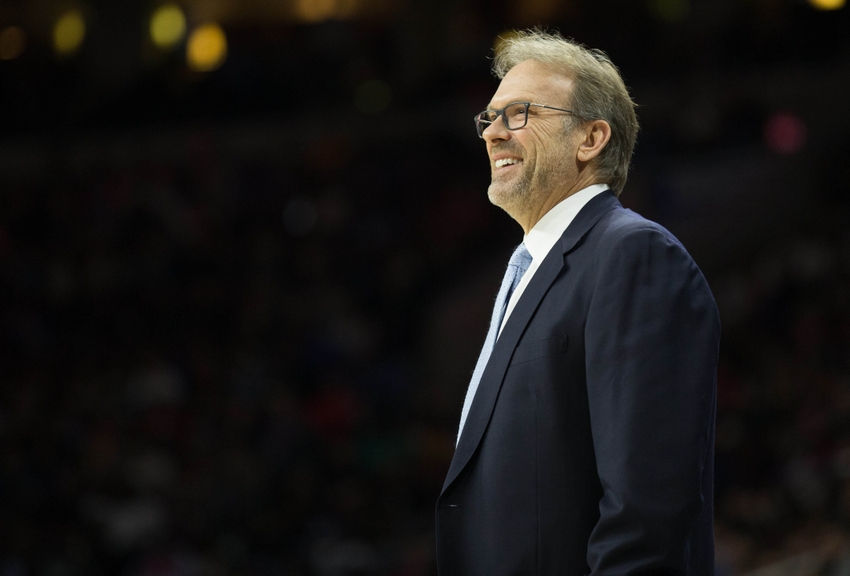 The New York Knicks have been horrendous on the defensive end of the floor. New York has assigned Kurt Rambis to lead the resurrection of the defense.
---
The New York Knicks made a number of significant moves during the summer of 2016. Phil Jackson found three new starters, signed a more dependable sixth man, and landed a head coach with an understanding of modern offensive execution.
One of the few failed attempts to bring an individual to New York is proving to be more costly than expected.
Jeff Hornacek was hired to modernize the offense, but he was also valued for the emphasis he places on team defense. The results haven't reflected his reputation, however, as the Knicks are 2-4 and playing turnstile defense.
According to Marc Stein of ESPN, the Knicks have put associate head coach Kurt Rambis in charge of the worst defense in the NBA.
NBA coaching sources say the Knicks have put assistant Kurt Rambis in charge of the team's defense, New York's prime area of concern at 2-4.

— Marc Stein (@ESPNSteinLine) November 8, 2016
Stein continued:
The Knicks began the season without specific areas of emphasis for their assistants but have asked Rambis to focus on D given the early woes

— Marc Stein (@ESPNSteinLine) November 8, 2016
The Knicks clearly need to make a change, whether this is the right move or not.
The Knicks attempted to hire Mike Longabardi to be the defensive specialist on Hornacek's coaching staff, but he ultimately remained with the Cleveland Cavaliers. He was previously an assistant to Hornacek with the Phoenix Suns from 2013 to 2015.
The absence of an assistant coach whose focus is to lead the defense has proved to be problematic.
The hope appears to be that Rambis can fill that void.
New York is currently No. 26 in the NBA in points allowed per game and No. 30 in points allowed per 100 possessions. It's also No. 26 in opponent field goal percentage and No. 28 in opponent 3-point field goal percentage.
Rambis isn't a lock to turn the defense around, but the Knicks needed to assign an assistant to the defense. That part of the process has now been completed.
The Knicks' first test with Rambis leading the defense will be on Wednesday, November 9 against the Brooklyn Nets.
This article originally appeared on