Knicks' Porzingis gets unconventional inspiration from Usain Bolt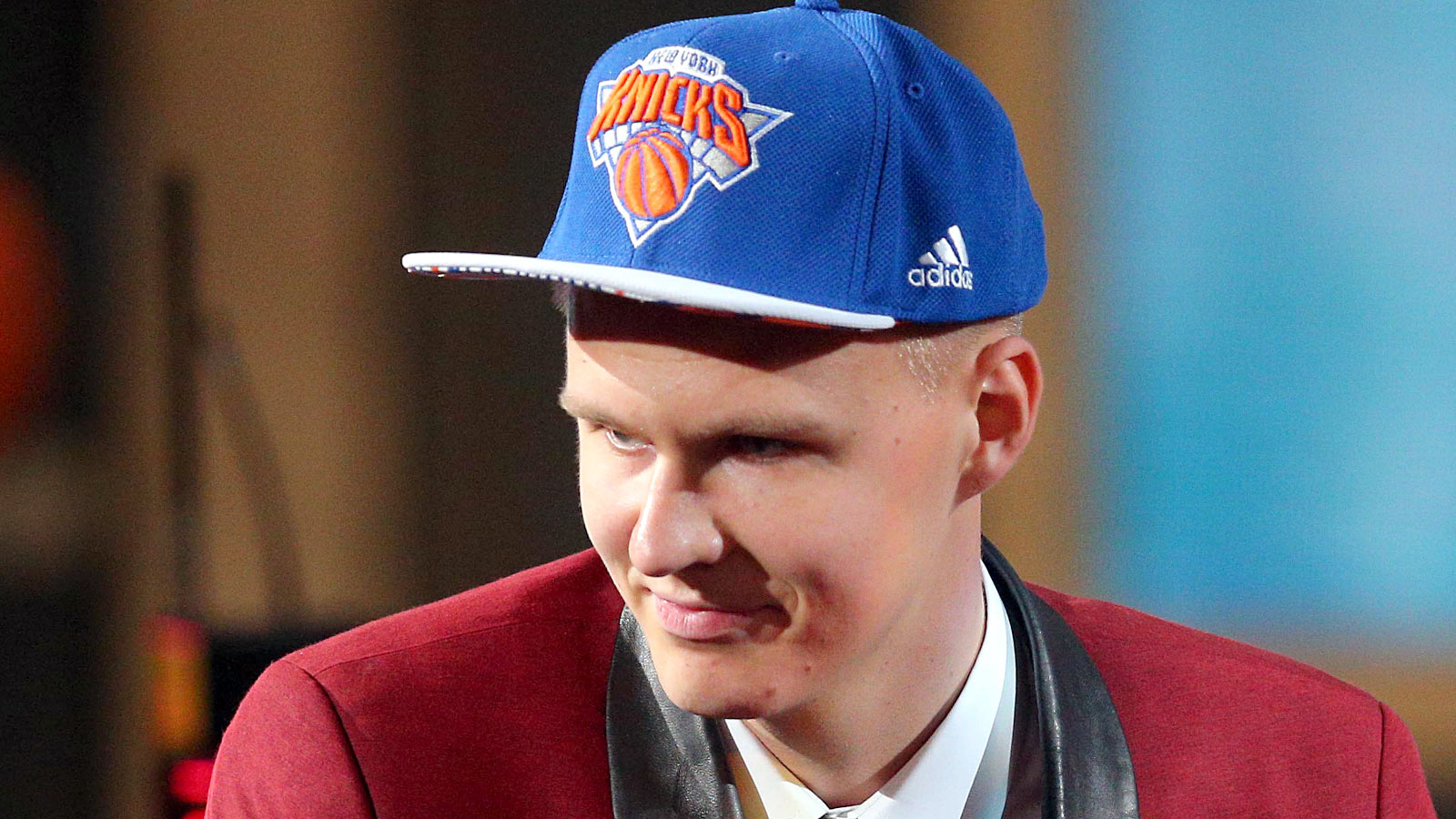 Kristaps Porzingis is coming into New York with a ton of pressure. We're talking first-overall pick pressure, even if the 20-year-old kid didn't hear his name called until fourth in June's NBA draft.
But that's what happens when you're a relative unknown to the casual fan and are entering one of the more disgruntled and pessimistic fan bases in the league. The Zinger has grown on many of the fans ever since his strong showing at Las Vegas Summer League though, and the following should make them like him even more.
From Chris Herring of the Wall Street Journal on what Knicks general manager Steve Mills found when he walked into the Knicks locker room recently:
Mills said he walked in while Porzingis was in the cold tub. Found KP randomly watching video of Usain Bolt's running techniques

— Chris Herring (@HerringWSJ) September 25, 2015
Obviously, a kid who's listed at either 7-foot-1 or 7-foot-3 — depending on who you ask — isn't going to be able to mimic the perfect form of the fastest man in the world. But the fact that he's going to non-basketball places to help with his basketball (possibly without direction from others, too) shows a peripheral intelligence that many 20-year-olds don't possess.
Good for KP.
(h/t Herring)
MORE NEWS:
Want stories delivered to you? Sign up for our NBA newsletters.