New York Knicks: Kristaps Porzingis Suffers Groin Injury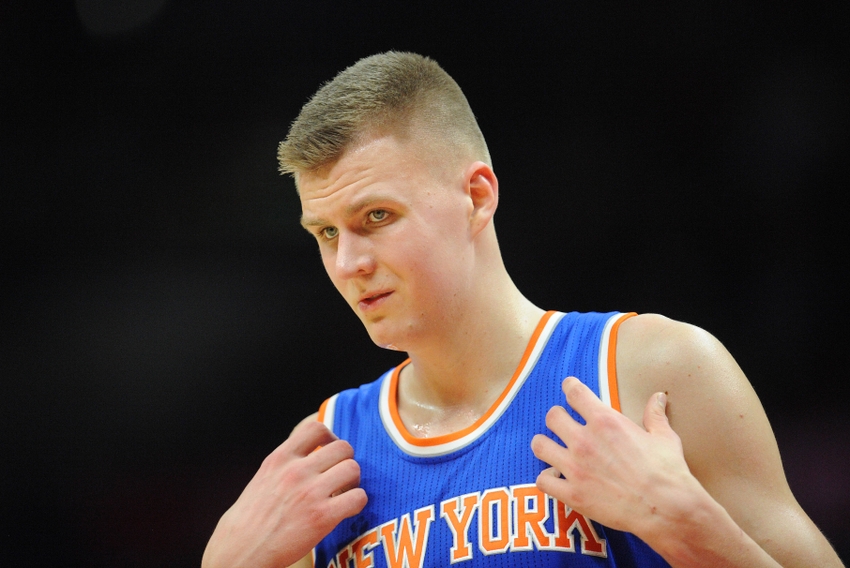 New York Knicks star Kristaps Porzingis suffered a groin injury against the Boston Celtics. He was forced to miss the remainder of the game.
---
Before we proceed, don't let this news ruin your evening. New York Knicks phenom Kristaps Porzingis isn't likely to miss significant time, nor has he suffered an injury that threatens the future of his career.
The Knicks have merely displayed the value of thinking about the long-term instead of overvaluing the immediate future.
Having established this, the news is as follows: Porzingis left the Knicks' preseason game against the Boston Celtics with a sore left groin. The injury isn't believed to be severe, but it was enough for Porzingis to be sidelined.
Upon discovering the injury, head coach jeff Hornacek didn't allow for him to return to the preseason outing.
Kristaps Porzingis will not return due to a sore left groin.

— NY_KnicksPR (@NY_KnicksPR) October 16, 2016
That's the safest way to approach something like this.
This article originally appeared on