Report: Knicks want to keep Kristaps Porzingis in starting lineup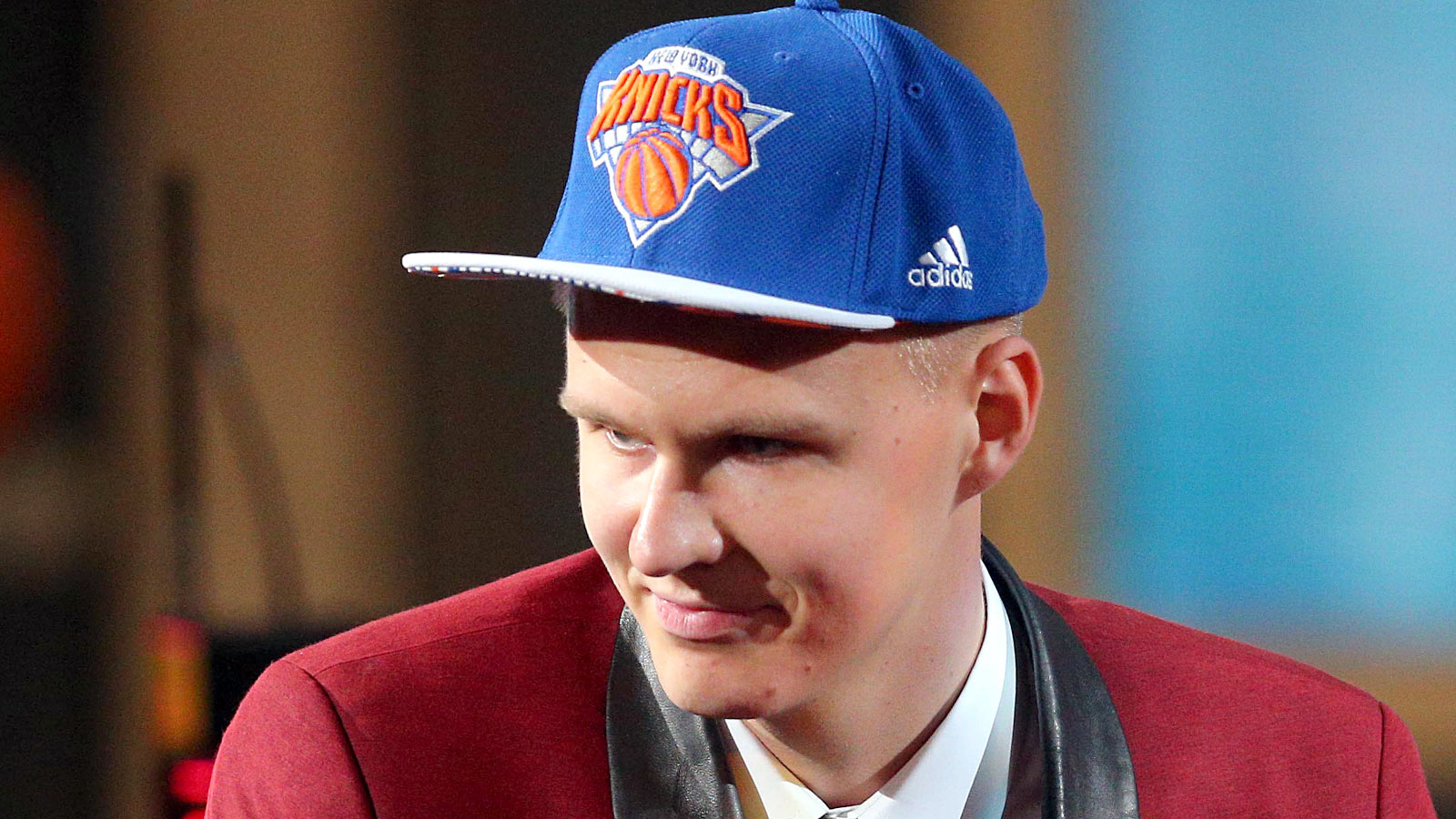 The Knicks have dealt with a couple of injuries to starters during the preseason, but so far, things have been looking good. The quad that went just 17-65 last year is already 4-1 with only one contest left to play in the exhibition slate Thursday evening at Boston.
Arron Afflalo has missed some games but is now back and playing with the first unit. Same goes for rookie power forward Kristaps Porzingis, who has struggled at moments like any first-year player would during his initial preseason. But amidst the mistakes, the Knicks are apparently planning on keeping Porzingis exactly where he is right now: in the starting lineup.
Here's more from Marc Berman of the New York Post:
If Porzingis struggles during the regular season, he's hardly guaranteed a spot to stay in there with the first unit, especially if Derrick Williams' preseason tear continues into the games that actually count. Kyle O'Quinn, who has shown off that he's pretty good at almost every skill for a power forward during his first five games with the Knicks, would be another option at the 4 if the Knicks were to make a switch. For now, though, it's Porzingis, even if he is raw with the ball and on the boards.
In Kristaps, we trust.
Fisher wants Porzingis to be the starting power forward opening night, even if he was shaky Saturday at Charlotte. Rusty from sitting out a week with a quad strain, the 7-foot-3 Latvian shot poorly (3-for-11) from the floor, got blocked by Cody Zeller on a dunk attempt and was pushed around by Hornets post man Al Jefferson, who backed Porzingis in easily for a couple of hoops in the second quarter. Patrick Ewing told The Post that Porzingis' weight shouldn't be that big an issue, but it looked like one Saturday.

"We'll see what happens with Kris, but I like him in there as well,'' Fisher said, referring to the starting unit. "The good part of all this, we can choose another guy and we'll be fine, too. That's what's different about this team."
MORE NEWS:
Want stories delivered to you? Sign up for our NBA newsletters.