Report: Knicks likely to start Kristaps Porzingis in first preseason game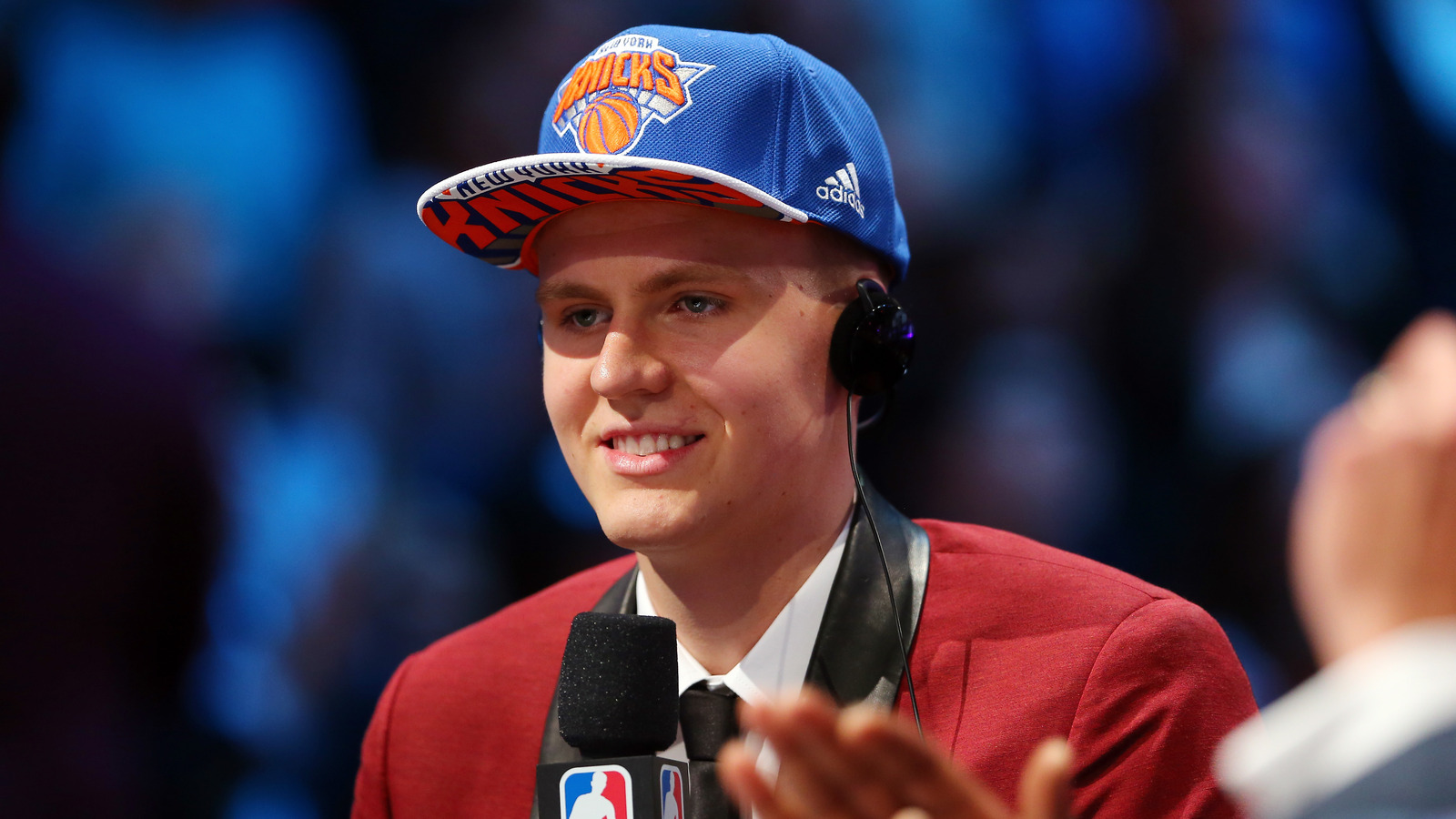 There are only a few more hours to go until New York City goes FULL PORZINGIS. Coach Derek Fisher might be the one leading the change.
From Stefan Bondy of the New York Daily News:
KP, the starter. Sounds pretty good, doesn't it?
Here's more from Bondy:
The one time we've gotten to see Porzingis play on American soil, during the Las Vegas Summer League, the rookie impressed. It wasn't necessarily because of his box scores or ability to create, more for his feel of the game.
He clearly makes an effort to act as one of the more physical players on the floor at all times, even if he is skinnier than many others out there. He loves setting screens. Defensively, his pick-and-roll defense is calculated and intelligent. He knows how to defend using verticality at the rim, which is something you don't see in a lot of 20-year-olds. Essentially, the defensive instincts are already woven.
That's rare for someone as young as KP, and it bodes well for the future, considering it's pretty darn reasonable to expect he'll get smarter as he grows. And speaking of growing, he's already 11 pounds heavier than he was in Vegas.
Even the Knicks considered him a project when he first came into the league, but they have to be a little excited about the fact that he's already starting for them. Of course, this could just be one game for all we know. It's only the preseason and it's against a team, Brazil's Bauru, that isn't even in the NBA. Things can change mighty quickly, and a preseason lineup can easily be forgotten by the end of the week let alone by the start of the regular season. But it's exciting to anticipate development, and more importantly, watching NYC go FULL PORZINGIS is going to be awesome.
Following a summer wave of hype and hope, the 7-3 Latvian is making his Garden debut Wednesday in the preseason opener — an exhibition against Brazilian team Paschoalotto/Bauru. Coach Derek Fisher indicated that Porzingis would start at power forward, but he stopped short of a commitment.

"I think we're pretty close and we'll talk (Tuesday evening) as a staff about what we feel about Kristaps," Fisher said.
Fisher leaning toward starting Porzingis is a bit of a surprise considering the Knicks already have a big center in 7-footer Robin Lopez. But the coach likes the idea of establishing a Twin Towers dynamic in the paint, deterring opposition from driving while gobbling up boards.

"Their ability to protect the rim," Fisher said. "Kris is a versatile offensive player so there are a lot of things we can do with him on the floor, not necessarily a traditional big lineup. He plays like a big in some respects but he's also a stretch (power forward) in some respects. So that's the attraction to why we drafted him as well as he likes defending and changing shots. Robin's a really good passer from the high post, great rim protector and great offensive rebounder. So when we have that kind of size on the floor hopefully we can punish teams on the interior offensively and defensively. But we still have floor spacing because of Kristaps ability to shoot the ball."
MORE NEWS:
Want stories delivered to you? Sign up for our NBA newsletters.