Watch Kristaps Porzingis glide through the lane and dunk on Pau Gasol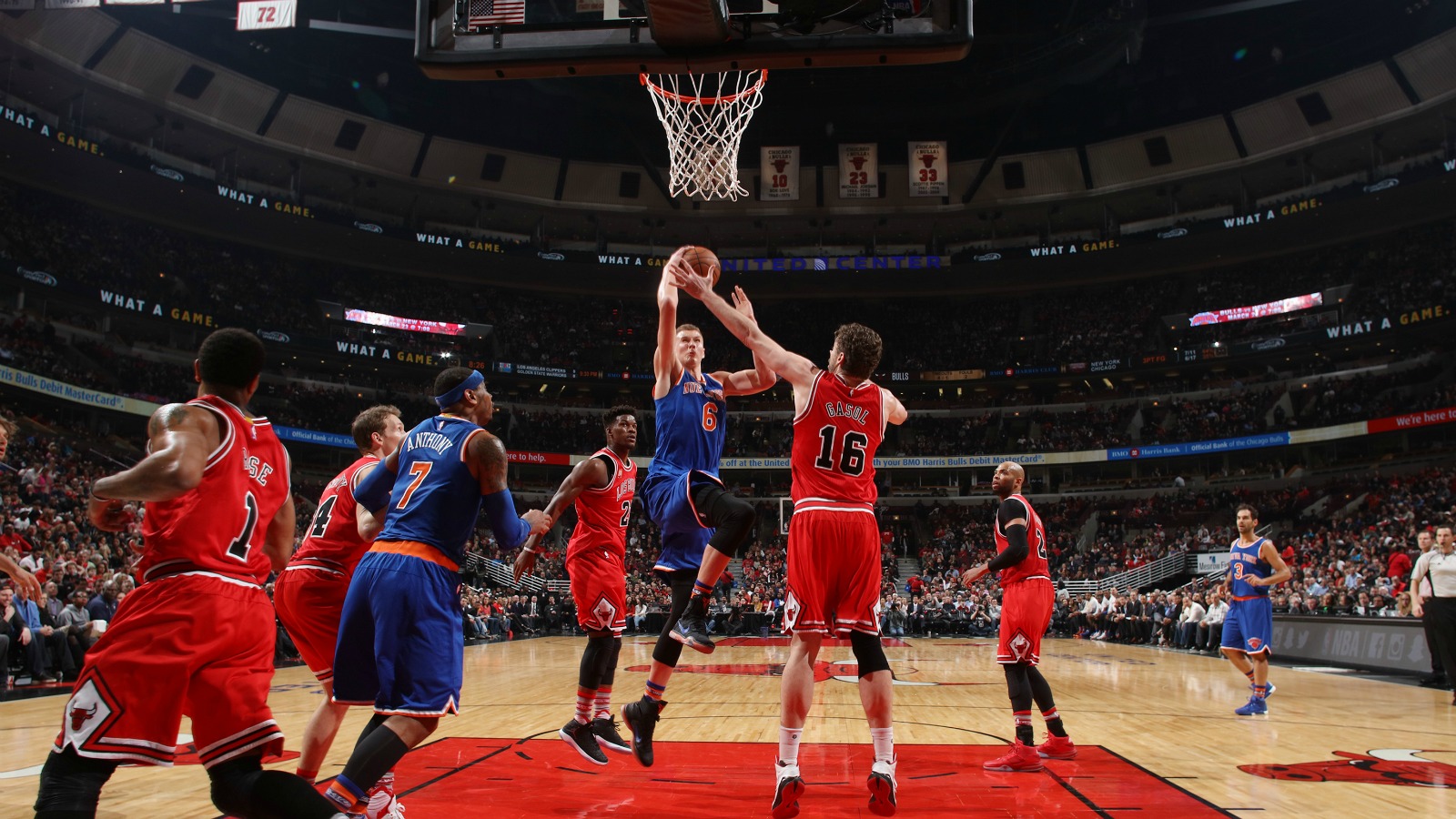 Kristaps Porzingis had a lot of hype heading into his rookie season, and he's somehow managed to live up to it, if not surpass it.
Plays like this certainly help, as they exemplify his limitless potential:
For a 7-foot-3 player to catch the ball at the free throw line, step past a defender, and then take another step and dunk on a 7-footer is unprecedented. That takes an insane amount of grace, agility and athleticism, as well as the requisite basketball I.Q. and ball-handling skills.
Pau Gasol made the right play by sliding over and contesting Porzingis, but there's not much you can do when the tallest player in the league is barreling down the paint with the footwork of a ballerina.
Porzinigis finished the night with a career-high 29 points and grabbed 10 rebounds in the Knicks' shocking 115-107 victory over the Bulls.
Jovan Buha covers the NBA for FOX Sports. Follow him on Twitter: @jovanbuha.