New York Knicks: Joakim Noah Is A Man Of The People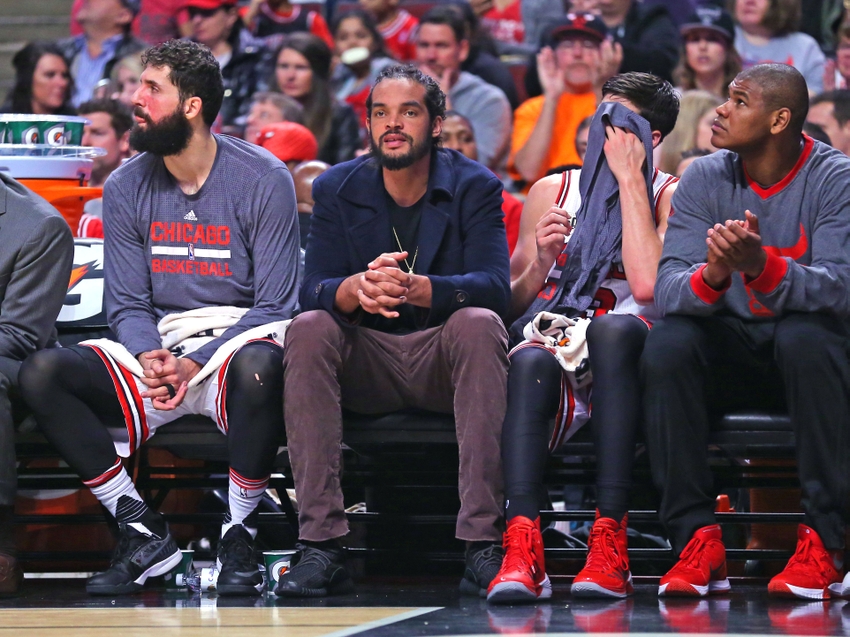 Joakim Noah is one of the most passionate players in NBA history. New York Knicks fans learned that up close and personal when he paid them an extraordinary visit.
---
If only one word can utilized to describe New York Knicks star Joakim Noah, it's intense. The 2014 Defensive Player of the Year has carved out an extraordinary basketball career by bringing more energy to the court than anyone around him.
On Friday, September 23, Noah's mere presence made some of his biggest fans mirror his personality.
Noah has always been a man of the people. A New York City native, Noah has always found a way to connect with the local fan base, whether it be in Chicago, Gainesville, or New York.
The Knicks posted an image of Noah at Morningside Park to the team's official Instagram account.
The Knicks then posted a video of the visit to Twitter.
It doesn't end there.
Noah didn't just visit Morningside Park to surprise his fans. He made a more personal visit to some of his biggest supporters in all of New York City.
It's safe to call this a day that this family will never forget.
I'm not crying, you're crying.
Noah's approach to the game has long created a status as one of the most respected and beloved players in the NBA. Opposing fan bases may hate him, but every player, coach, executive, and supporter would've welcomed him on their team.
New York City and the Knicks are learning first-hand of how infectious Noah's energy truly is.
On the court, Noah is a 6'11" pit bull who's willing to throw caution to the wind if it means helping his team. He dives for loose balls, throws his body into players when attempting to grab rebounds, and never complains about touches or shot attempts.
Noah is a consummate professional and a true team player.
What Chicago deemed trash is now New York's treasure.
This article originally appeared on