Reports: Joakim Noah progressing toward a 4-year deal with the Knicks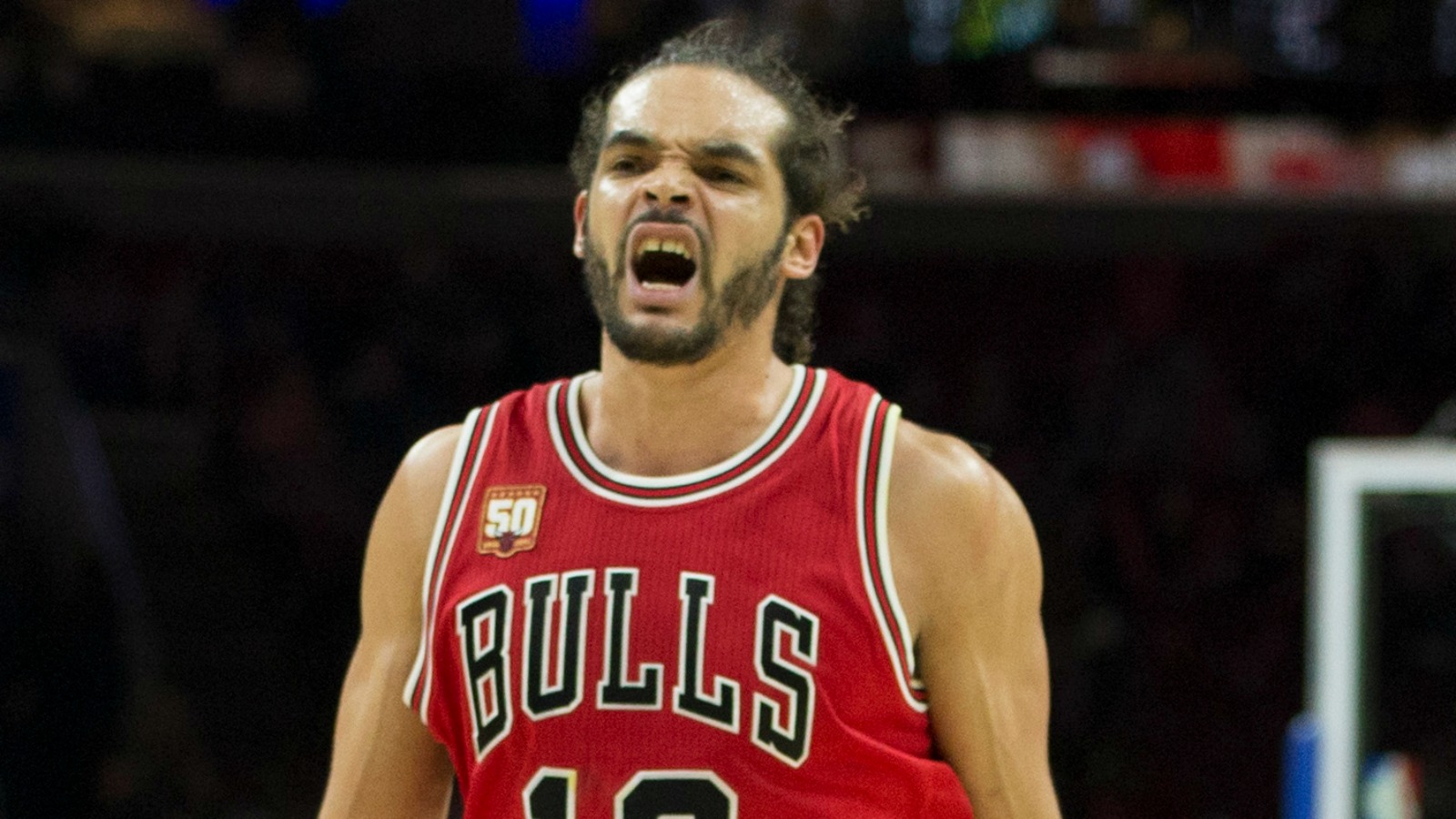 The New York Knicks are making a serious push to sign free-agent center Joakim Noah, according to multiple reports.
Vertical Sources: Joakim Noah and the New York Knicks are in discussions on the framework of a deal in range of four years, $70M-plus.

— Shams Charania (@ShamsCharania) July 1, 2016
Joakim Noah will meet with the Knicks Friday in Orlando. Sides nearing agreement on a 4-year deal worth $72 million, sources said

— Chris Broussard (@Chris_Broussard) July 1, 2016
Noah, 31, has spent his entire nine-season NBA career with the Chicago Bulls, but the speculation about a move to the Knicks has been growing in recent days as both of those franchises retool.
This past season, Noah was limited to just 29 games because of shoulder injuries. As a result, he averaged only 4.3 points, 8.8 rebounds and 3.8 assists per game. The two-time All-Star has averaged 9.3 points, 9.4 rebounds and 3.0 assists per game in his career. He was named the NBA Defensive Player of the Year for the 2013-14 season.
After three consecutive years of missing the postseason, the Knicks plan to be busy this offseason. Last week, they acquired point guard Derrick Rose from the Bulls. They are one of multiple teams hoping to lure free-agent forward Kevin Durant, and they also are expected to pursue help for their backcourt.