New York Knicks: Joakim Noah Blasts Derrick Rose Accuser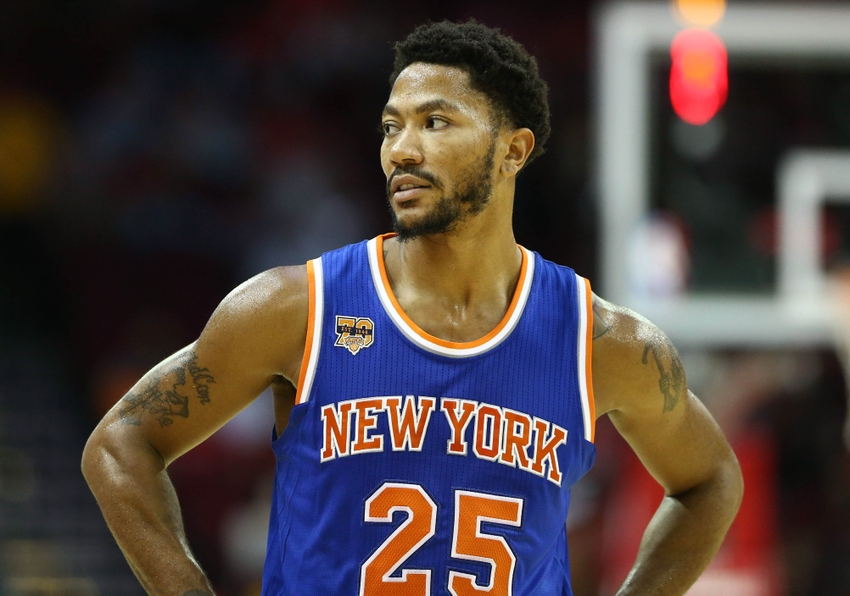 New York Knicks point guard Derrick Rose has been found non-guilty in the civil case against him. Knicks teammate Joakim Noah responded to the result.
---
New York Knicks point guard Derrick Rose has been cleared of all charges against him. This follows a high-profile civil suit, during which Rose was accused of gang raping his ex-girlfriend with two of his friends.
One of Rose's closest teammates and friends, Joakim Noah, responded to the verdict by throwing an accusation back at the accuser.
According to Marc Berman of The New York Post, Noah believes that the Rose case was nothing more than a money grab.
"It's a blessing to have him come back — it's great the truth came out,'' Noah said after the Knicks' 121-96 preseason victory over the Celtics. "We didn't have a point guard for all of preseason. All because of a girl who was trying to make money off my friends. … [It] is just wack."
That's a surprisingly powerful statement, albeit from someone who has a close relationship with Rose.
Rose has missed four of the Knicks' five preseason games, and it's unlikely that he'll play in the preseason finale. He'll be available for the regular season opener on Tuesday, October 25, however, when the Knicks travel to play the Cleveland Cavaliers.
One simply can't help but feel as though Rose has missed out on an opportunity for invaluable playing time.
This continues the trend that's continued in every offseason and preseason since Rose tore his ACL in 2012. He's entered the regular season following a limited amount of time spent training, whether on his own or with his team.
Rose was able to train individually with his team in 2016, but even then, he missed time in the preseason due to the trial.
Beyond basketball, cases like this are never easy to stomach or process.
One can only hope that Rose being found innocent is a result that properly reflects what truly transpired on the night in question.
This article originally appeared on