New York Knicks: Joakim Noah Being Unfairly Criticized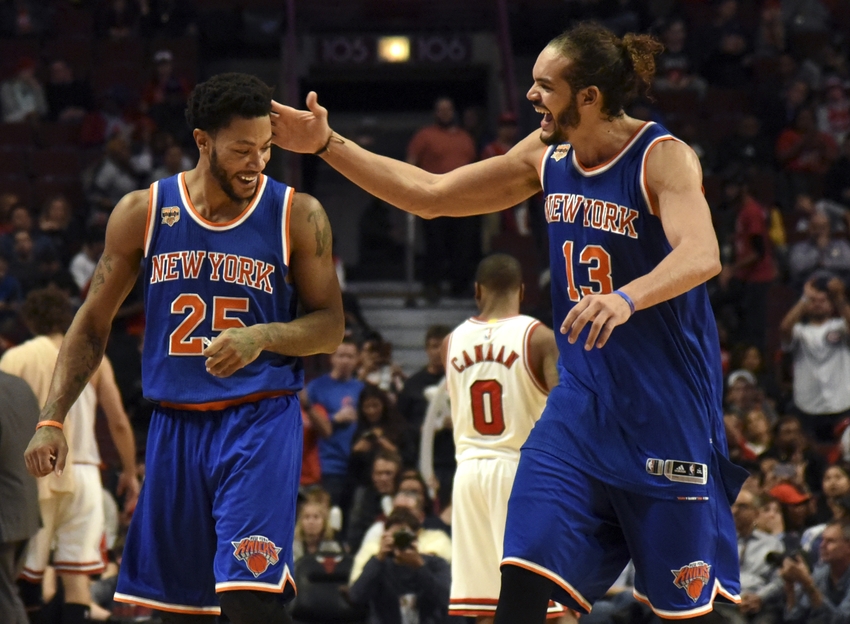 Joakim Noah has been unfairly criticized during his short tenure as a member of the New York Knicks. Those who are criticizing him are jumping the gun.
---
Fans are way too quick to jump the gun on things with our beloved New York Knicks. There have been a plethora of moments where I have seen Knicks fans begin to panic on issues.
Usually, Lance Thomas and Carmelo Anthony are the subject to the complaining from Knicks fans, but recently, it's been Joakim Noah.
Noah has missed the last two games due to an illness. Thankfully, the Knicks have won the past two games.
Fans have begun to say that New York plays better without Joakim Noah. Fans base this off of the game against the Mavericks where Noah sat the second half, as well as the two games he's missed.
Although those games were impressive, the Knicks will be much better when Noah rekindles some of his old fire.
Noah, prior to his injury, was a Top 20 player in the NBA. He won Defensive Player of the Year and was named to the All-NBA First Team. The chances of that Noah returning are pretty slim, but if he does return, the Knicks will be dominant.
However, the way he's playing right now is excellent.
The game against the Bulls was a masterful, but his work in the home game against the Pistons was even better. He controlled one of the best rebounders in the league in Andre Drummound, frustrated him, and outplayed him.
The way people are talking about our leading rebounder and arguably best defender is sickening. If the Knicks make the playoffs, Noah will be humongous in not only getting there, but making a deep run.
As Knicks fans, we have to stop being so quick to jump on a player's play so quickly.
This article originally appeared on