New York Knicks: Jeremy Lin Avoided GM So He Wouldn't Be Cut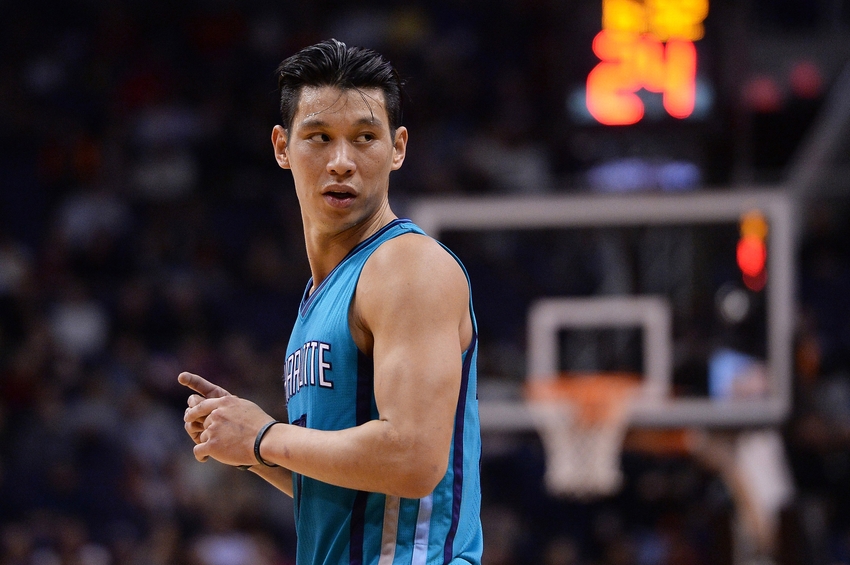 Jeremy Lin was on the brink of being cut before the game that started Linsanity. To prevent that from happening, he avoided New York Knicks executives.
---
Whether you love, hate, or feel indifferent about him, Jeremy Lin helped revitalize the New York Knicks. The brief period of Linsanity saved the Knicks from what was shaping up to be a missed postseason appearance.
Though the world is familiar with the events of Linsanity, not everyone is aware of how unlikely Lin's emergence truly was.
Lin broke out at a time during which Carmelo Anthony, Iman Shumpert, and Amar'e Stoudemire had all suffered injuries of varying severity. As Toney Douglas struggled, Lin took it upon himself to take over against the New Jersey Nets.
In a recent interview with CCTV-5 NBA Frontline Primetime, Lin reminisced about the early days of his career.
For those who can't see the video, a gem of an excerpt is as follows:
"I heard that after this back-to-back-to-back, if I didn't play, perform well, they were going to cut me. I was very afraid of being cut. Every time I saw the general manager, when we were in the practice facility, shooting facility, when the GM came, I would walk to the side and avoid him.

I didn't want to meet him, I didn't want to see him, I didn't want him to see me, because I thought he was going to cut me. I remember telling myself, 'Hey, this might be your last chance. This might be your last NBA game.' … I just said, OK, if this was going to be my last game, then I'm not going to be timid."
What followed was nothing short of Knicks legend.
With the threat of being cut resting sorely on his mind, Lin posted 25 points, seven assists, five rebounds, and two steals on 10-of-19 shooting. He led the Knicks to a vital victory over the then New Jersey Nets, 99-92.
New York entered that game at 8-15 and lost Anthony to injury just two days later.
What followed was one of the greatest runs in NBA history. He led the Knicks to 10 wins in their next 13 games, thus resulting in New York pulling to an even .500 at 18-18.
During that 13-game stretch, Lin averaged 22.3 points, 9.0 assists, 4.2 rebounds, and 2.3 steals on 47.9 percent shooting from the field.
What's followed for Lin has been four years of full-time NBA employment and a recently signed three-year deal worth $38.3 million. That's quite the improvement over having to avoid a general manager out of the fear of being cut.
It's been a long journey to stability for Jeremy Lin.
Once a Knick, always a Knick.
This article originally appeared on