Jeremy Lin is still getting revenge on the Knicks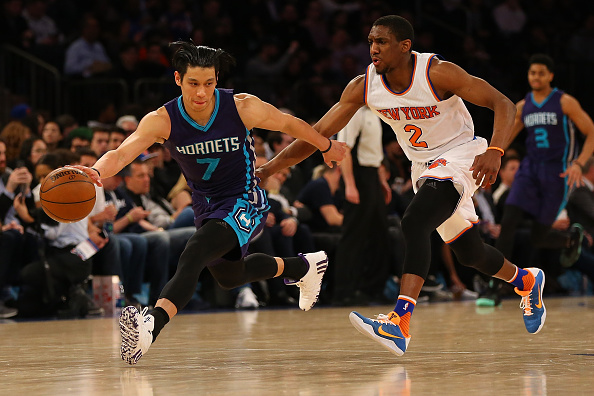 Jeremy Lin has a complicated history with the New York Knicks. It's the same franchise that brokered his path to becoming an international sensation. The Knicks provided the former Harvard point guard an opportunity no other organization was able or willing to deliver: actual NBA minutes.
But back in the summer of 2012, when it came time for them to pay up — to keep his star burning and build on something special — the Knicks infamously balked at the chance to keep their restricted free agent at Madison Square Garden. The Houston Rockets drew up an offer sheet, and one month later Lin was in Texas. The rest is history.
Jeremy Lin just trolled the New York Knicks

— Hustle Westbrook (@DLeague_Vet) April 7, 2016
All this is background to explain Lin's uncharacteristic ruthlessness on Wednesday night. With his Charlotte Hornets up 11 and the ball in his hands with nine seconds on the clock, Lin attacked Knicks vagabond Sasha Vujacic with a slick step-back crossover before popping a three in his eye.
This wasn't very nice. In that situation, players will normally take the 24-second shot clock violation and the W that comes with it. But Lin was out for blood, and he got it. The sad Knicks just got even sadder.