New York Knicks: Happy 72nd Birthday, Earl Monroe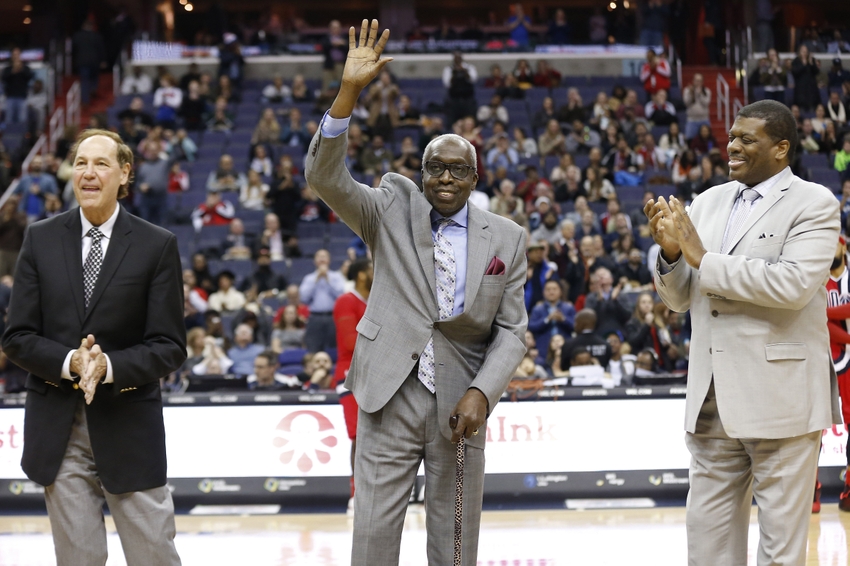 One of the greatest players in New York Knicks history is celebrating a birthday on Monday, November 21. Wish a Happy Birthday to Earl Monroe!
---
The NBA wouldn't be where it is today without the pioneers who helped break the mold and push the vision along. Though there are icons who are commonly honored for doing so, there are many who remain under-appreciated.
One of the most underrated and under-appreciated legends in NBA and New York Knicks history celebrated his 72nd birthday on Monday, November 21: Earl Monroe.
Earl "The Pearl" Monroe played in the NBA from 1967 to 1980. He played his first four seasons with the Baltimore Bullets before he was traded during his fifth campaign to the New York Knicks.
He formed the Rolls Royce Backcourt with Walt Frazier—a nickname given to them as much for their flash on the court as their style off of it.
Frazier and Monroe weren't expected to coexist, but they formed one of the greatest backcourts in NBA history. The dynamic duo brought Madison Square Garden to its feet with flashy dribbling and finishes, and invaluably clutch contributions.
The perfect storm came together when Frazier and Monroe helped Willis Reed lead the Knicks to the 1973 NBA championship.
Monroe's flashy handles and finishing ability helped pave the way for the likes of Allen Iverson, Tim Hardaway, and Kyrie Irving. He was one of the first to combine star-caliber substance with the appeal of craftiness and creativity.
For that, as well as his 17,454 points, All-NBA First Team nod, Rookie of the Year award, four All-Star Game appearances, and iconic NBA championship, he was enshrined in the Hall of Fame in 1990.
Monroe was a man of many nicknames, including The Pearl, Black Jesus, Black Magic, and The Lord's Prayer. He was a legend of street ball, the NBA, and, of course, Knicks lore.
Without Monroe, who averaged 16.0 points on 53.1 percent shooting from the field during the 1973 NBA Finals, the Knicks wouldn't have won the second championship in franchise history.
Please join Daily Knicks in wishing one of the most influential players in NBA history a very Happy Birthday!
This article originally appeared on