New York Knicks: Charges Have Been Dropped Against Derrick Rose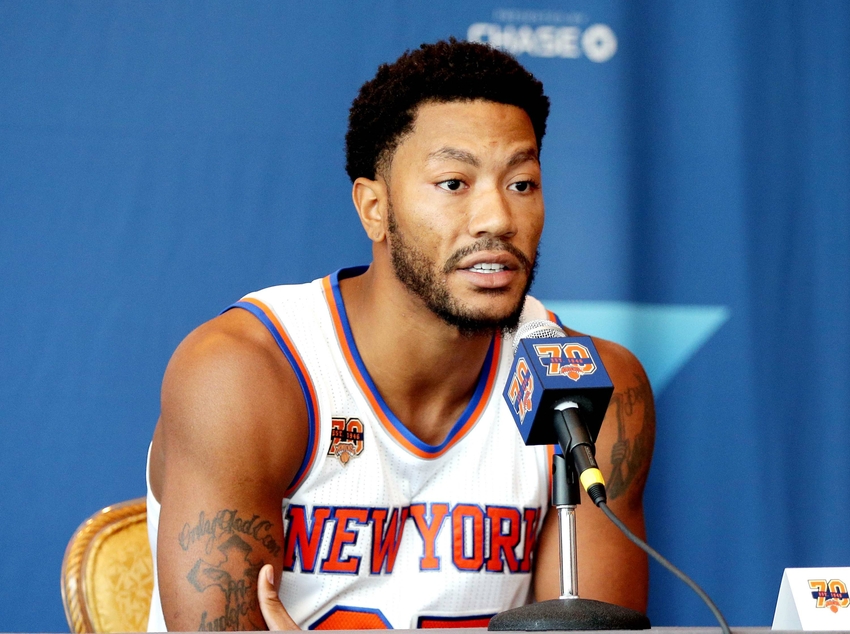 A verdict has been reached in the civil trial against New York Knicks point guard Derrick Rose. He was found not guilty of gang raping his ex-girlfriend.
---
The New York Knicks have been anxiously awaiting a final verdict in the Derrick Rose trial. For those unfamiliar, Rose and two of his associates were accused of gang raping his unconscious ex-girlfriend.
A verdict was reached on Wednesday, October 19.
Rose and his associates appeared to be on pace for a trial that would extend into the 2016-17 NBA regular season. Following the revelation of the disturbing allegations, however, evidence seemed to mount in Rose's favor.
According to The Associated Press, all charges filed against Rose and his friends have been dropped.
BREAKING: Los Angeles jury clears NBA's Derrick Rose, 2 friends in lawsuit claiming gang rape of unconscious ex-girlfriend.

— The Associated Press (@AP) October 19, 2016
This development could alter the trajectory of the Knicks' season.
First and foremost, one can only hope that justice has been served in the proper way. An accusation isn't evidence, but it is reason to look into a potential crime–especially one of such a heinous nature.
Optimistic thinking states that Rose was cleared of all charges because he was truly found to be innocent.
This article originally appeared on