Kristaps Porzingis is playing 1-on-1 games with Carmelo Anthony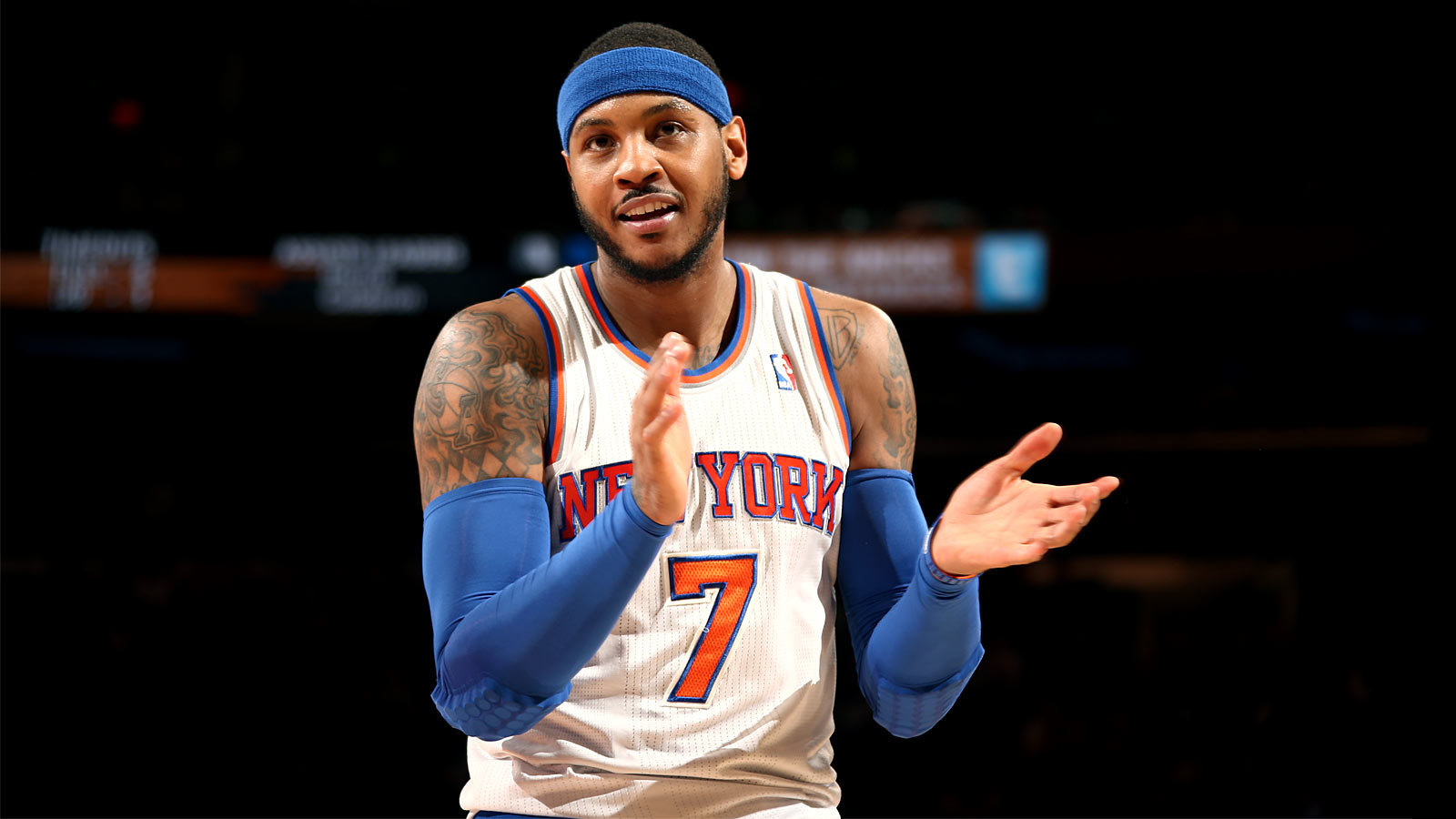 When young kids come into the NBA, many jump on them for saying they entered the draft too early, proposing that development can mean so much more at the collegiate level.
Obviously, Kristaps Porzingis, who was already a professional playing in Spain, didn't have the option of staying an amateur. For him, it was either NBA or stay a pro somewhere else. But for those who make the argument that the pros isn't a place for the best young talent to develop, I propose this to you: How many college kids are consistently playing and practicing against the best players in the world whilst being coached by the best coaches in the world on an everyday basis?
Not sure what I'm alluding to? Here's more from ESPN's Ian Begley:
Porzingis didn't say he beat Melo in one-on-one, but he didn't deny it, either. More from Begley:
OK, so let's say the Zinger didn't actually beat Melo in one-on-one. Let's be real: If he did actually defeat one of the best scorers in the world in a game in which almost all you have to do is score, he would've let us know that. He would've let the entire planet know it. Why wouldn't he? Anyone with a competitive spirit would want to trash talk. At the very least, he would've written it off in a "Well, I won some, he won most" sort of sense.
He didn't. So he probably didn't win. But that's what is expected. With the weight Porzingis has gained, with his intelligence and skill, the Knicks could be quite excited about his output as a rookie, even if they didn't expect much coming into his first NBA season.
(h/t ESPN)
How has Kristaps Porzingis prepared for life in the NBA? By playing one-on-one with Carmelo Anthony.

The rookie said on Wednesday that he and Anthony played one-on-one over the summer before the rest of the team gathered in New York for informal workouts.

"We were playing one-on-one a lot, and I was just asking him about the moves, about as much as I could and know how he does that, how he does this so I can learn from him," Porzingis said on Wednesday in Newark, where he was being fitted for a custom mattress big enough for his 7-foot-1 frame.

Porzingis said he's also peppered Anthony with questions about life in the NBA — on and off the court.

"It was good for me to see how he carries himself just being around him, he's never said no to one of my questions so I can keep asking and it's great for me to keep learning from him," Porzingis said.
"Maybe. But Melo is hard to guard. He's the best offensive player in the league so I have trouble with him but I think I got better from it," Porzingis said.
MORE NEWS:
Want stories delivered to you? Sign up for our NBA newsletters.