Carmelo Anthony on 27-win projection: 'I laugh at that'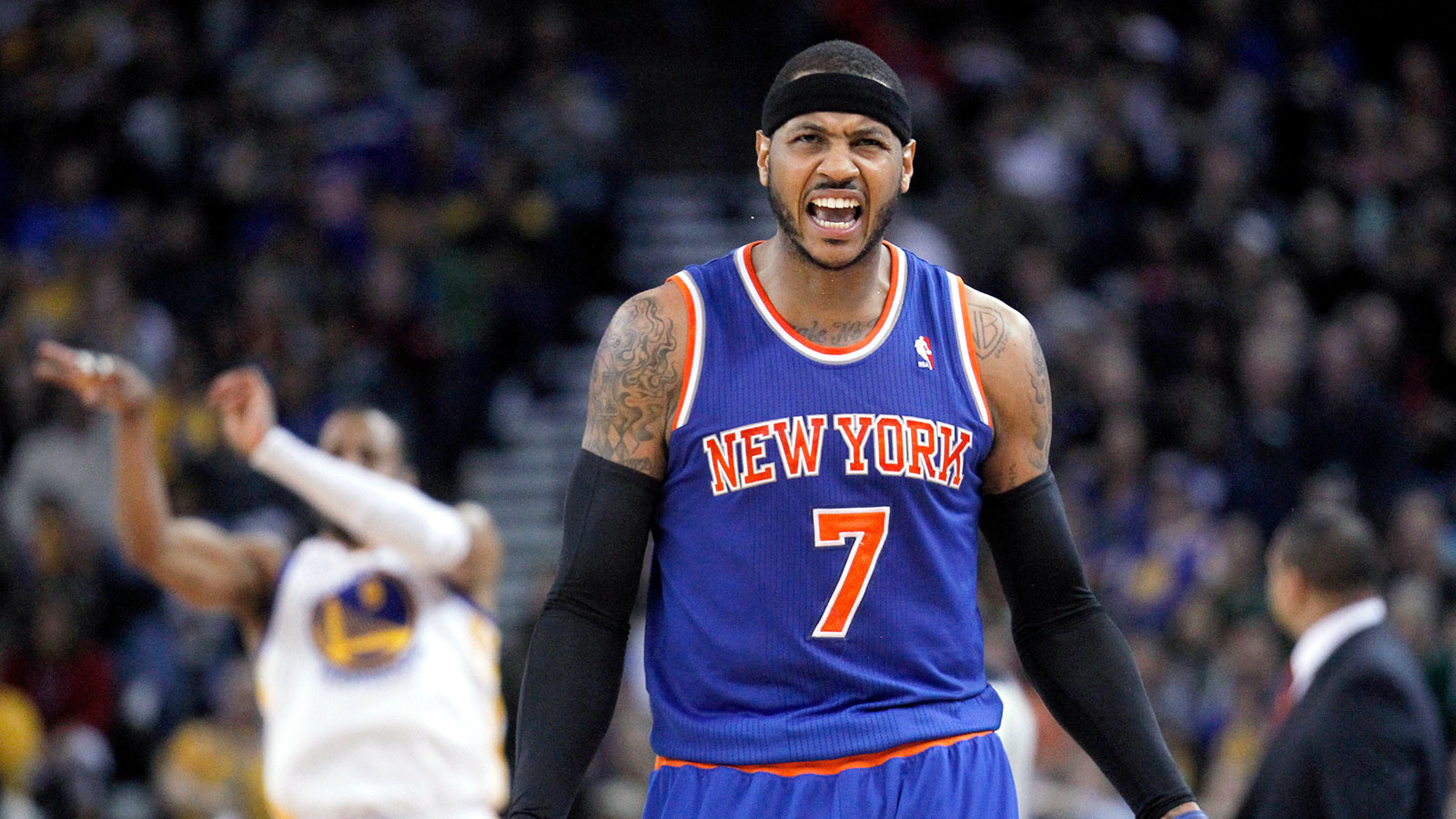 It feels like we enter every season with lowly expectations for the Knicks, and it feels like we follow up every lowly expectation with refuting comments from Carmelo Anthony. It's become a tradition. So today, let us celebrate and honor this annual moment.
FiveThirtyEight recently predicted New York to win just 27 games, a 10-win increase on last season's total but far from any record that would help the Knicks sniff the Eastern Conference playoffs. Melo, apparently, doesn't agree.
From ESPN's Ian Begley:
Feisty Melo is the best kind of Melo.
"If people are predicting 27 wins, I laugh at that," Carmelo Anthony said after practice on Tuesday. "We use that as kind of motivation. It's a good thing to kind of be under the radar. I know what type of team we have. It's just a matter of going out there and putting it together. … I think we'll be better than people predict."
MORE NEWS:
Want stories delivered to you? Sign up for our NBA newsletters.