New York Knicks: Carmelo Anthony Embracing The Criticism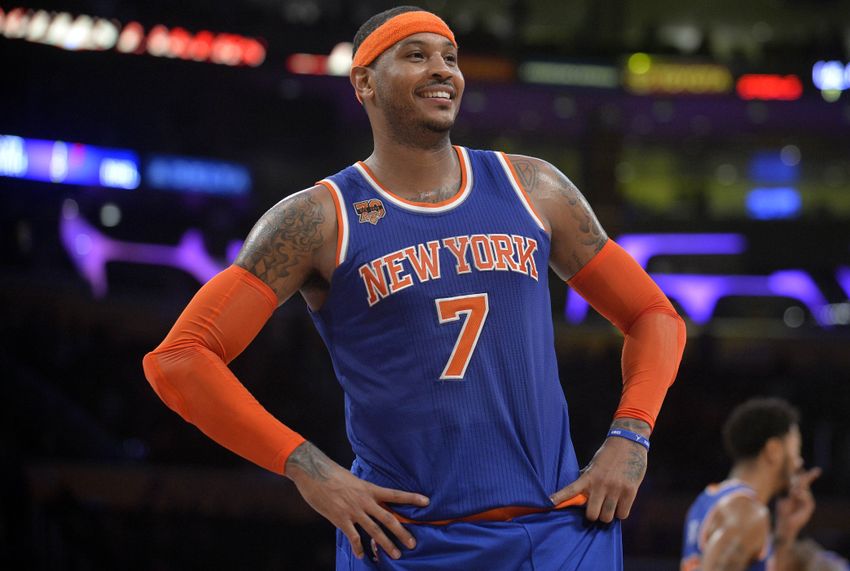 Prior to meeting with New York Knicks team president Phil Jackson, Carmelo Anthony spoke with Marc J. Spears about the constant criticism he faces.
---
Carmelo Anthony led the Syracuse Orange to the only national title in program history and was selected at No. 3 overall in the 2003 NBA Draft. Those two events subscribed Anthony to a career worth of high expectations and both rational and irrational criticism.
The most recent form of such came from none other than New York Knicks team president Phil Jackson.
Jackson appeared on CBS Sports and was asked about Anthony's game. He praised 'Melo by stating that he could play the Kobe Bryant or Michael Jordan role for the Knicks, but cited a need to be more decisive with the ball.
According to Marc J. Spears of The Undefeated, Anthony is embracing the criticism he faces and moving forward as if nothing has changed.
"Always. Always. I don't think I'm a target. I don't worry about it. I'm in New York, one of the biggest markets. Whatever, good, bad and indifferent, it's going to always come back on me. I embrace that. I've embraced that my whole career."
That interview was conducted before Anthony met with Jackson, but it offers intriguing perspective nonetheless.
It's worth noting that Anthony had a season-high seven assists in the first game that followed his discussion with Jackson. Thus, it's entirely possible that Jackson made himself clear to the franchise player when they spoke face-to-face.
In doing so, Jackson would've explained that he didn't call Anthony a ball hog, but simply expressed that he needs to make quicker decisions with the ball.
Regardless of what was discussed, the Knicks are 14-10 and that's something to thank both Anthony and Jackson for.
Anthony's all-time hype began when he helped Syracuse win the national title in 2003. Being selected in the same draft class as LeBron James has led to Anthony enduring career-long comparisons, which has done him no favors.
In his 14th NBA season, Anthony has been surrounded by the necessary talent to make a run through the postseason.
No matter what the critics say, Anthony has earned the respect of his peers. That matters more to him than anything else.
This article originally appeared on