Jim Boeheim explains why Carmelo never should have picked the Knicks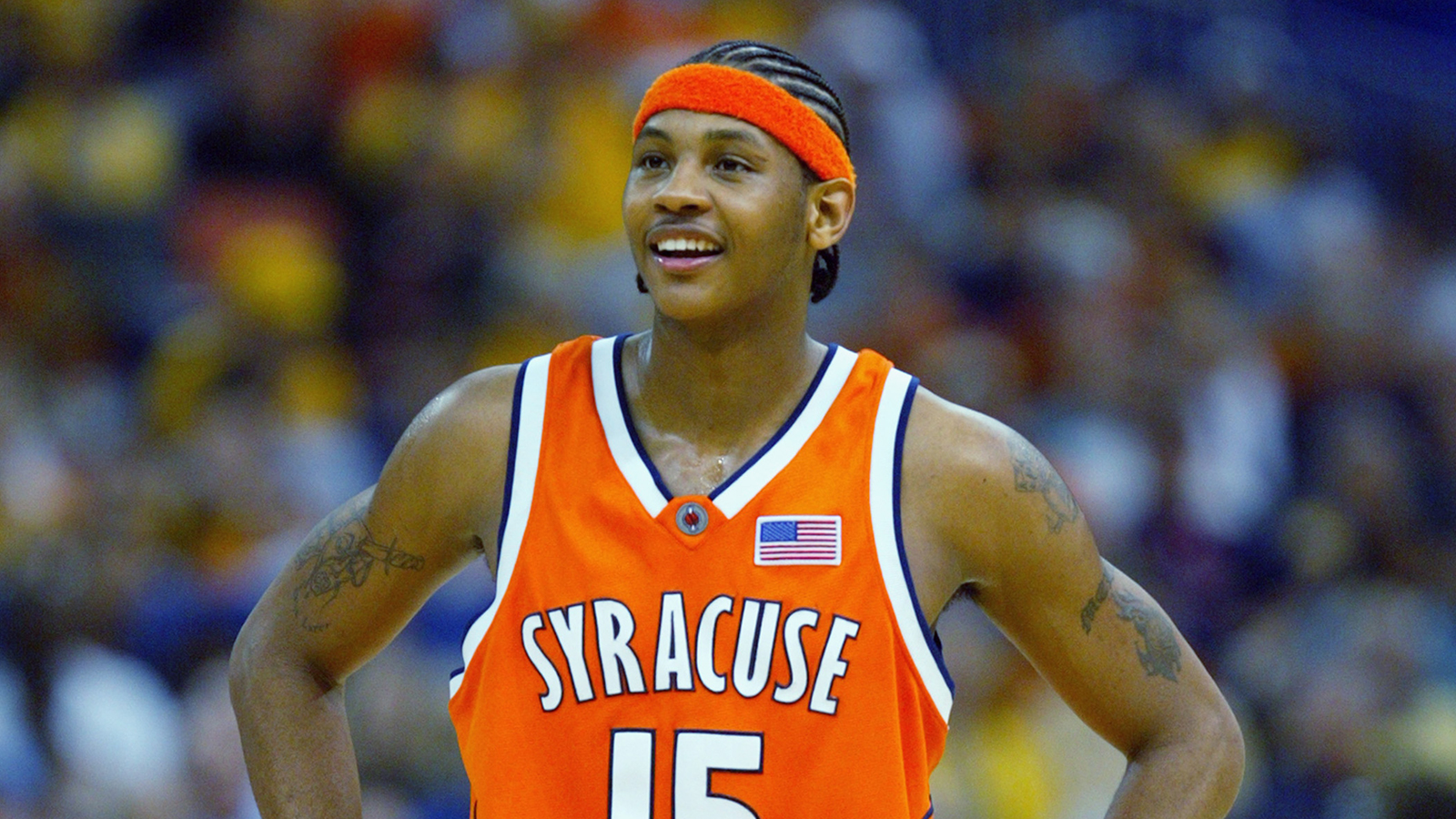 When he entered free agency in the summer of 2014, New York Knicks forward Carmelo Anthony had a great opportunity to sift through several appealing offers.
He eventually landed back on the Knicks, signing a lucrative five-year, $124 million deal. But shortly after the ink went dry, the nine-time All-Star later admitted that the Chicago Bulls were also on his mind (via ESPN):
"I was flip-flopping," he admitted. "It was hard. It was Chicago, but then after I met with L.A., it was L.A. But it came back to Chicago — and was pretty much always Chicago or New York. That's a situation where I could have walked in now to an opportunity to compete for the next however many years."
Looking back at that fateful decision, in a recent interview on "The Michael Kay Show", Anthony's college coach, Jim Boeheim, said he would've done things differently (via ESPN):
Boeheim also reiterated that he thinks Anthony should have signed with the Chicago Bulls in the summer of 2014. Anthony seriously considered Chicago, but ultimately signed a five-year, $124 million contract with the Knicks. "I would have gone to Chicago," Boeheim said. "… I think that was the best chance to win, but he told me that he loves New York, he is loyal to New York and he wants to see a winning team in New York. They have Phil Jackson, who knows what he is doing. I think it's a very loyal move."
Because they owned his Bird Rights, the Knicks were always able to offer (a lot) more money and one more guaranteed year than everybody else. Obviously, that's a big deal. But they lacked a talented supporting cast and a conceivable path towards championship contention. Nearly two years into his deal, New York has yet to make the playoffs and is currently 28-43. They don't own their first-round pick in this year's draft, but should have enough cap space to land a max-contract-caliber player in free agency. Unfortunately for them, so does everybody else.
And then there's Chicago. Throw Anthony in with a steadily recovering Derrick Rose, a blossoming Jimmy Butler and a relatively healthy Joakim Noah/Taj Gibson front-court, and that team could've upended the injury-plagued Cleveland Cavaliers in last year's playoffs.
Anthony's offensive game is still incredible, and he would've taken pressure off everybody else, allowing them to focus on other areas of need. Think about how much more efficient Butler would be as a true second option, or how much more energy he'd have to unleash on the defensive end.
Yes, the pay cut would've been large, but for a shot at the title, Anthony made the wrong decision. Boeheim is right.