New York Knicks: Carmelo Anthony Attends Beyonce's Birthday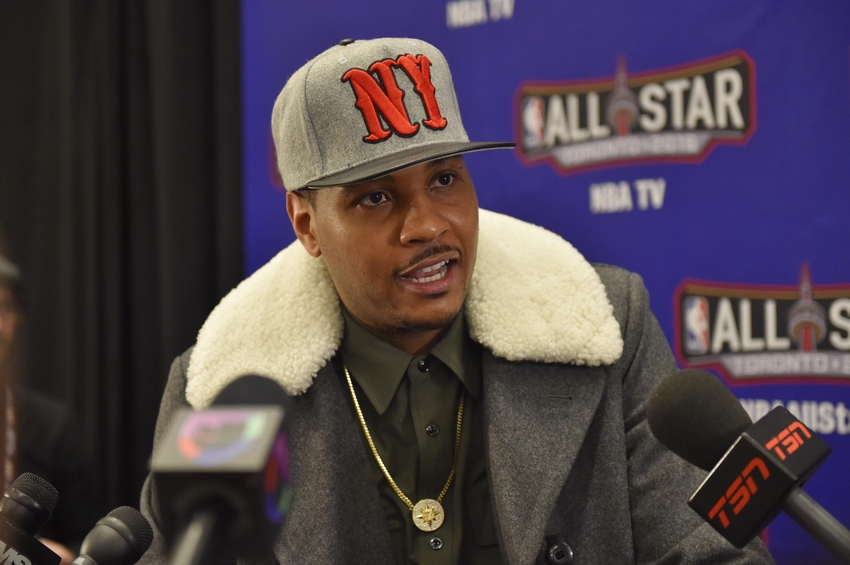 The New York Knicks are preparing for one of the most momentous seasons in franchise history. Carmelo Anthony is making sure to enjoy his summer to the fullest.
---
The summer of 2016 has belonged to New York Knicks star Carmelo Anthony. He's led the push to end police brutality and bring upon social equality, won an Olympic gold medal, and has been complemented with enough talent to return to the NBA Playoffs.
Anthony's wild summer of 2016 continued in an enviable way.
Anthony is one of the most popular and respected athletes in the world. ESPN ranked him as the 29th most popular athlete in the world and the 2016-17 NBA rookies ranked him as the second most popular player in the Association.
In a testament to his social status, LaLa Anthony posted a photograph of she and the Knicks' captain at Beyonce's birthday party to her official Instagram account.
Win like a champion, celebrate like a champion.
Anthony is now the first and only male basketball player in Olympic history to win three gold medals. The latest run may have been the most impressive, as he led a young and inexperienced roster through adversity.
It stands to reason that Anthony has gained the necessary perspective to lead the Knicks in a similar way.
10 of the 12 players on Team USA's roster had never played in the Olympics before 2016. It won four games by 10 points or less, including a six-point win over Spain and three-point victories against France and Serbia.
It wasn't always pretty, but with Anthony's well-documented leadership, the U.S. men's national basketball team prevailed.
Anthony is now enjoying a non-basketball life with his friends and family before the hard work begins. He's the unquestioned leader in New York, which means he'll shoulder the lion's share of the expectations.
Here's hoping the gold around Anthony's neck at Beyonce's birthday party isn't the only gold he'll be seeing in 2016-17.
This article originally appeared on