New York Knicks: Brandon Jennings Expects Postseason Success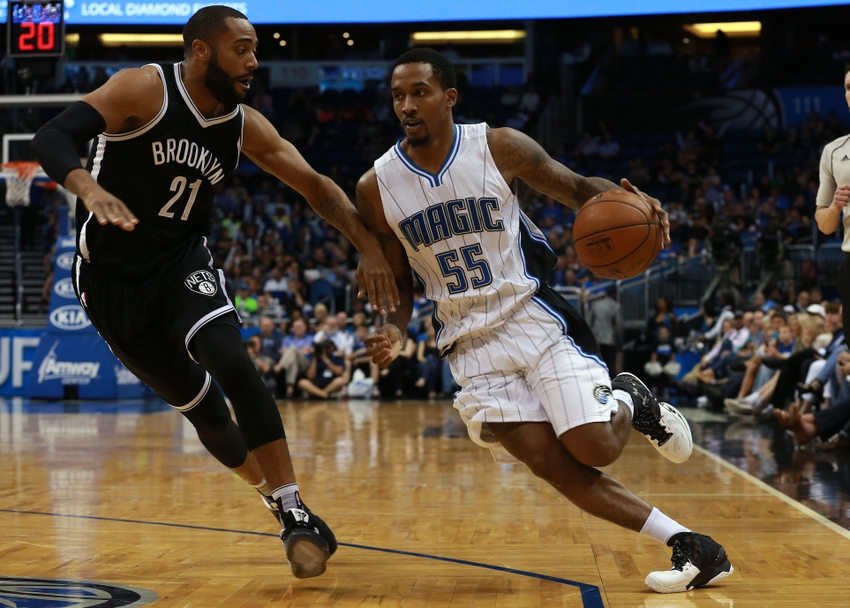 The New York Knicks are beginning to set their expectations for the upcoming season. Point guard Brandon Jennings is expecting big things.
There were a lot of good moves by the New York Knicks in the offseason. One of the possible steals for the Knicks was the signing of point guard Brandon Jennings. Due to an Achilles injury, the Knicks got Jennings at a discounted price. Jennings was looking for an opportunity to prove that he has recovered from the injury, and the Knicks have given him that.
"I'm as hungry as I've ever been now. I'm coming off an Achilles injury, everybody [wrote] me off. So right now I'm hungry, I'm more hungry than ever," Jennings said last week on The Stashed's "33rd & 7th" podcast with Anthony Donahue via Ian Begley of ESPN.com.
The moves made by the Knicks in the offseason have created a lot of optimism in New York. While almost everyone believes that the Knicks are an improved team, the real question is just how good can they be? For Jennings, he has been with a lot of losing teams, and he just wants to win.
"At the end of the day, right now I just want to win, man. I just want to be in a winning environment," Jennings said via Begley. "I'm in the biggest market, the greatest basketball city, the Mecca, so who cares [about coming off the bench]? Let's just win. We win, the whole city loves us."
Recently, Kristaps Porzingis set the goal of making the playoffs for the Knicks this season. While that is a good goal, Jennings has set the bar even higher for the Knicks.
"Playoffs is good, but just making the first round isn't good enough," he said via Begley. "So I'm going to go out on a limb and put a little more pressure on us. If we make the playoffs, we've got to get out of the first round."
On paper, the Knicks have all the makings of a playoff team this season. Due to a talented starting lineup of Derrick Rose, Courtney Lee, Carmelo Anthony, Kristaps Porzingis, and Joakim Noah can compete with anyone in the league. In addition to the talented starting lineup, the addition of Jennings as the sixth man is very valuable.
Furthermore, Jennings is going to be playing very motivated this season in a contract year. Finally, unlike in the past when Jennings has been lighting it up in the Garden, fans will be cheering when he does it this season.
More from Empire Writes Back
This article originally appeared on