New Year's Resolution for Blazers: Get Connected
Joe Chambers/FanSided via Rip City Project

Fansided
The Portland Trail Blazers have to become more connected as a team.
For the Blazers to win, they need to come together. Basketball is a team sport, and everyone from the players to the coaching staff have to connect in order for Portland to get better. Successful teams are not blaming each other for their mistakes, they take responsibility and move on. You have to be able to communicate as well, as communication is key in whatever you do. Unfortunately, this problem has persisted in the Blazers' woes.
This may be the problem on defense. From missed screen call outs to losing a man on defense, the problem continues to persist. We have to be better at this. Since working with a college team, our coach always emphasizes that communication is key. We fans hope that everything is well in the locker room, but our current defensive woes could lead to trouble. Our team generally likes each other, but it might be time to stop sugar coating and call each other out when needed.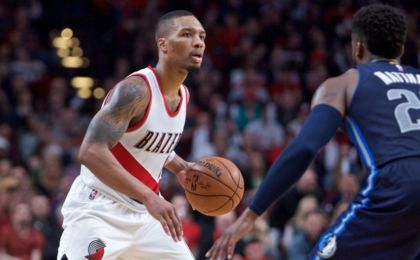 Currently, the team is struggling and is having a rough year. The silver lining however is that the Trail Blazers have talent. All they need to do is just have a good mindset and be able to put together the pieces. We have a leader in Damian Lillard who has the ability to get everyone back on track. He might not be implementing the best persona currently while battling an injury. However, as someone who is in the running for the MVP, he really needs to step it up and lead the Blazers back to their winning ways.
Want your voice heard? Join the Rip City Project team!
More from Rip City Project
This article originally appeared on