New Orleans Pelicans: Who will be the Starting Center on Opening Night?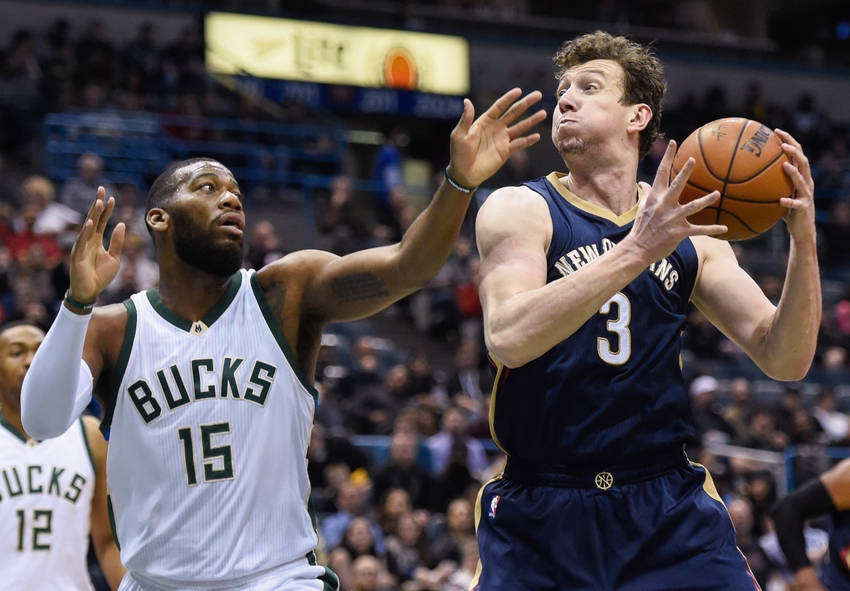 With the season less than two weeks away, the New Orleans Pelicans starting center for opening night has yet to be made official. Who should it be?
Earlier today, Head Coach Alvin Gentry stated that he has not named the starting center for the New Orleans Pelicans' opening game against the Denver Nuggets. The competition is still open, and the battle is ongoing between Omer Asik and Alexis Ajinca. Of course, Gentry has also said that he will base his starting lineup on match-ups throughout the season, ensuring the team will maximize its strengths and counter the opposing team's weaknesses.
More from Pelican Debrief
One game it may be Omer, the next possibly even Anthony Davis. If the team needs AD to man the power forward spot but needs more offense next to him, Gentry can start Ajinca. This strategy of coaching keeps the playbook fluid and the opponents guessing. However, for the sake of context I will choose a lineup that will best fit the Pelicans' matchup against the Denver Nuggets on opening night.
During preseason games against the Toronto Raptors and Los Angeles Lakers, the Nuggets have consistently played their own version of the "Twin Towers", putting Nikola Jokic and Jusuf Nurkic on the court at the same time. The two players compliment each other on both ends of the floor, and their pairing gives the Nuggets' starting lineup two players that they can count on to score the basketball.
To counter this attack with Anthony Davis potentially out for the first game of the season, I want Omer Asik starting Game One against Jusuf Nurkic and Ajinca burying the rest of Denver's frontcourt from midrange. Omer can provide a big body in the paint to protect the rim and pound the glass. From what we saw from him in the Global Games this week, he looks to be gaining back his form, acting as a defensive force on the back end for the Pelicans.
The last two preseason games and the rest of training camp will provide further insight on the status of Davis' injury and the level of production of the other two bigs. Come October 26th, the Pelicans may have no choice but to play Asik and Ajinca together to try to eke out a win.
This article originally appeared on