New Orleans Pelicans: What we're thankful for this Thanksgiving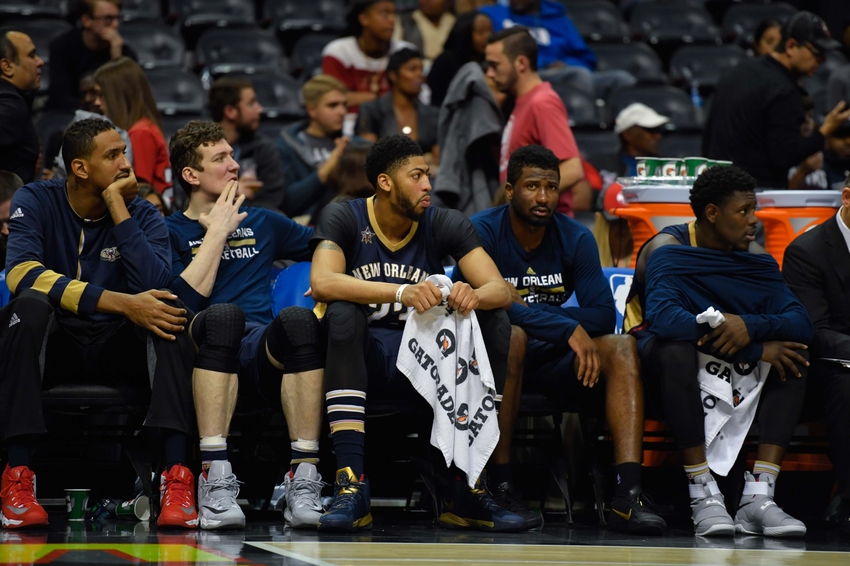 With a day of good food and camaraderie upon us, the Pelican Debrief staff discusses what about the New Orleans Pelicans we're most thankful for this year.
The answers are more different than you'd think. Leave your most passionate New Orleans Pelicans appreciation in the comments section below or on Twitter @PelicanDebrief!
What about the New Orleans Pelicans are you most thankful for this Thanksgiving?
Rick Stone (@RickStoneNBA): The good fortune for Jrue Holiday…and not just his play. First off, everyone is extremely grateful that Lauren Holiday's surgery was a success and things are looking up for the Holiday family. That is a blessing of its own. On the court, Jrue has returned to his old form. He has a PER of over 30, averaging 21.5 points, eight assists and a steal per contest (through Tuesday's game). However, it becomes much more about team chemistry and the team's overall play. The giving part of this Holiday (LOL) comes from his ability to bring everyone together for a fluid offense and attacking defense. Those who had questions about him going into the year are being muted by his fantastic start to the season. Happy Holidays!
Brendon Kleen (@BrendonKleen14): I'm going to ignore all you guys taking the easy way out and skip the cute stuff. My answer is Langston Galloway's hot streak. Who saw this coming? Over four games last week, Galloway made 48.1% of his three-pointers, 47.9% overall, and averaged 16 points per game. He also anchored the third guard spot in a super small lineup to close the win over Charlotte, earning those minutes over E'Twaun Moore. Gallo-Way to go!
Andrew Huff (@_aphuff): I am thankful for Omer Asik; he saves our precious Anthony Davis from beatings, he fumbles easy dump downs, he has the highest DRB % on the team and he flubs dunks. I might have made this up but I read somewhere that 100% of his made dunks don't quite clear the rim. Watching him match minutes with Dwight Howard should have been a reminder to all of us that he has an important role on the Pelicans. There is never a better day than "Turkey Day" to be thankful for the Pelicans' bumbling Turkish center.
Charles LaRocca (@CLaRoccaJr): I am thankful for an 82-game season. After starting 0-8, many left the Pelicans for dead. They were (rightly) subjected to national ridicule, but now find themselves only two games out of the eighth seed. It just goes to show how easy it is to overreact in the moment. It's a looooong season, and the Pelicans will surely face tough times again. But hopefully this resurgence will serve as a reminder to not overreact when they do. Sitting at 6-10, we have no idea where the Pelicans will be at the end of the season, so instead of trying to predict, let's sit back and watch it play it out.
More from Pelican Debrief
This article originally appeared on