New Orleans Pelicans Waive Archie Goodwin, Soon To Sign Anthony Brown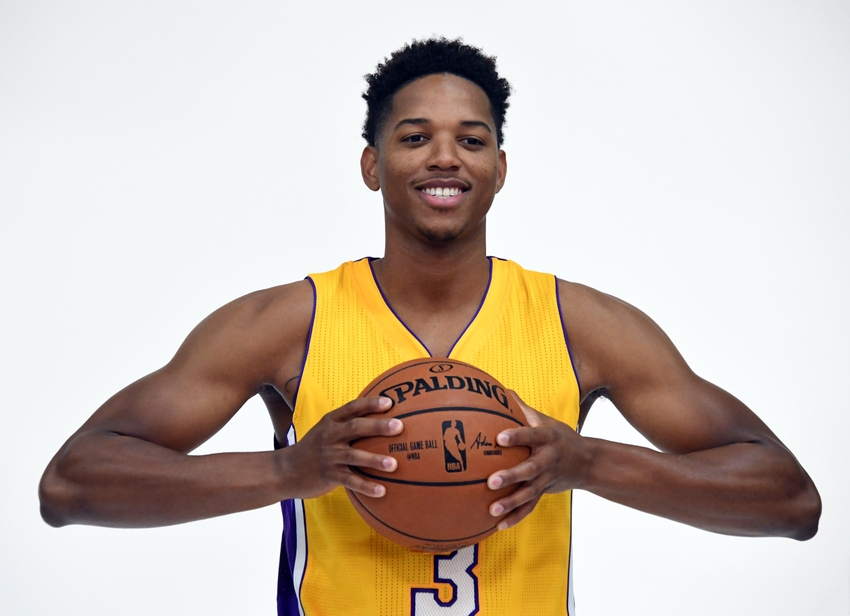 The New Orleans Pelicans look to clear up their depth issues at the small forward position by letting Archie Goodwin go, in exchange for D-League standout Anthony Brown.
Changes come once again to the New Orleans Pelicans.
The Pelicans sent shooting guard Archie Goodwin to waivers and plan on signing D-League standout Anthony Brown.
New Orleans has waived guard Archie Goodwin, league sources tell The Vertical. Goodwin had 8-point game but played sparingly since signing.

— Shams Charania (@ShamsCharania) November 20, 2016
The Pelicans are closing in on the signing of former Lakers guard Anthony Brown out of the @nbadleague, according to league sources

— Marc Stein (@ESPNSteinLine) November 20, 2016
New Orleans is looking to reassess their team depth with this change. The return of Jrue Holiday and soon-to-be return of Tyreke Evans shores up the team's guard woes.
Unfortunately for Goodwin, this means the Pelicans no longer needed his services.
Archie will likely continue to look for an NBA or D-League job. However, the Pelicans will keep an eye on Goodwin for the future.
Pelicans remain intrigued with Goodwin, but with Jrue Holiday back and Tyreke Evans nearing return, no immediate role in backcourt.

— Shams Charania (@ShamsCharania) November 20, 2016
The bigger area of concern for New Orleans happens to be at small forward. With the lackluster play of Solomon Hill so far this year, the three spot has been a key weakness. The Pelicans have played Dante Cunningham as the backup three for a good time and even tried Goodwin there in sparing minutes.
However, the lack of playmaking at that spot leaves the offense one of the weakest in the NBA. The Pels are hoping Brown can help shore up those struggles.
Anthony Brown is having a great season so far, putting up 29.3 points, 4.3 rebounds and 4.3 assists in three D-League games. He's also shooting an absurd 65% from behind the arc in the trio of contests.
Those numbers will likely not stay consistent at the NBA level, but he does bring an interesting "Three-And-D" potential to the team's future.
Anthony Brown's key is his ability to shoot effectively from behind the arc, yet still attack the rim with the same intensity. In his D-League highlights, he's ready to pull up whenever open and goes at defenses that give him driving lanes with authority.
That aggression will be big for a team that does not have playmakers to open up the floor.
Brown will likely be used sparingly to start, until he learns the system and shows what he can do. However, he'd be a great small forward option with the bench unit and could compliment well with Tim Frazier's playmaking.
The New Orleans Pelicans are back to winning, yet are still looking for ways to improve their roster. Brown will come in and fill a role at the backup small forward position the Pels need help in desperately. This season is finally time for New Orleans to give youth a chance. The Brown signing shows that in full force. It will be exciting to see what Anthony Brown brings to the New Orleans Pelicans, as the season progresses.
More from Pelican Debrief
This article originally appeared on