New Orleans Pelicans: Tim Frazier Deserves Credit for Performances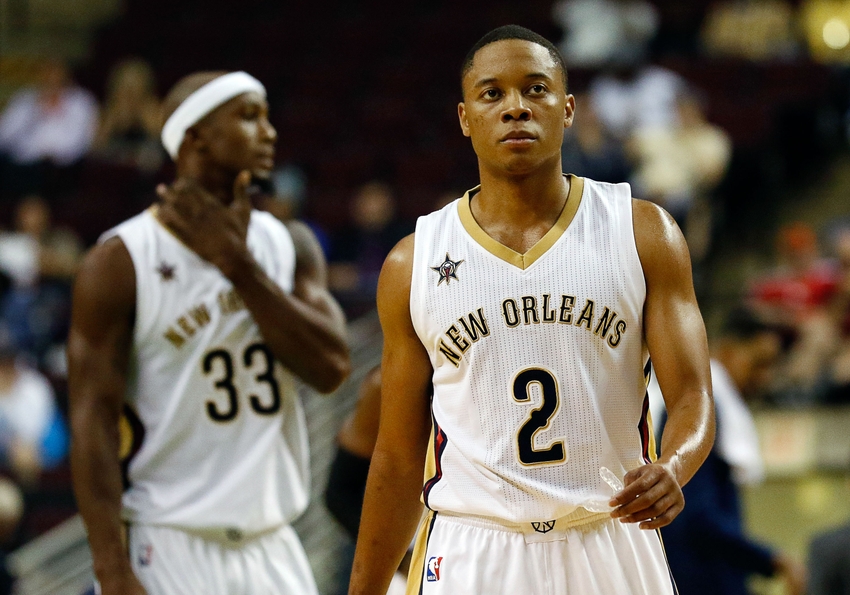 New Orleans Pelicans Point Guard Tim Frazier has been the saving grace for a tough start to the New Orleans Pelicans season.
Through the first 14 games of the season, Point Guard Tim Frazier has been a constant for a struggling New Orleans Pelicans team. 
For the season thus far, Frazier has averaged 11.3 PPG, 7.6 ASG and 3.5 RPG, while just turning the ball over only twice per contest. His assist numbers through nine starts put him in the Top 10 of point guards in the NBA, ahead of notable All-Stars Stephen Curry, Isaiah Thomas, Mike Conley, Kyle Lowry, Rajon Rondo and Jeff Teague.
Of course, this can be credited to Anthony Davis' outstanding play, but Tim has to be given his due. Despite a few mental errors where he should've initiated the offense quicker or not dribble into traffic, Frazier has given the Pelicans a bright spot for the present and future.
His highlights against Stephen Curry and the Warriors spotlight his strong play so far.
Tim has grown tremendously since the end of last season and it can be seen in his games.
The only issue with Tim's game is his confidence in his jumper. This writer want him to shoot more, especially when he's using his dribble penetration. He needs to hone in on his floater and mid-range game. He's so quick and shifty that he can get to his spot when he wants to.
Through the first nine games of the season, in 10 ft or less, he's shooting an efficient clip of 53%. On the other hand, he has to improve on both pull-ups (33%) and catch-and-shoot (13%) situations. As the season progresses, these numbers will likely improve, as he grows more into the offense and continues to learn his teammates.
Tim Frazier deserves a lot of credit for manning the point guard position and keeping the offense in sync. With Jrue Holiday returning, Tim should continue his rise and bring the Pelicans back into the playoff picture.
Let's make sure all media commentators, including Stephen A. Smith, learn about him some more.
More from Pelican Debrief
This article originally appeared on