New Orleans Pelicans: Signing Lance Stephenson Is Both Good And Bad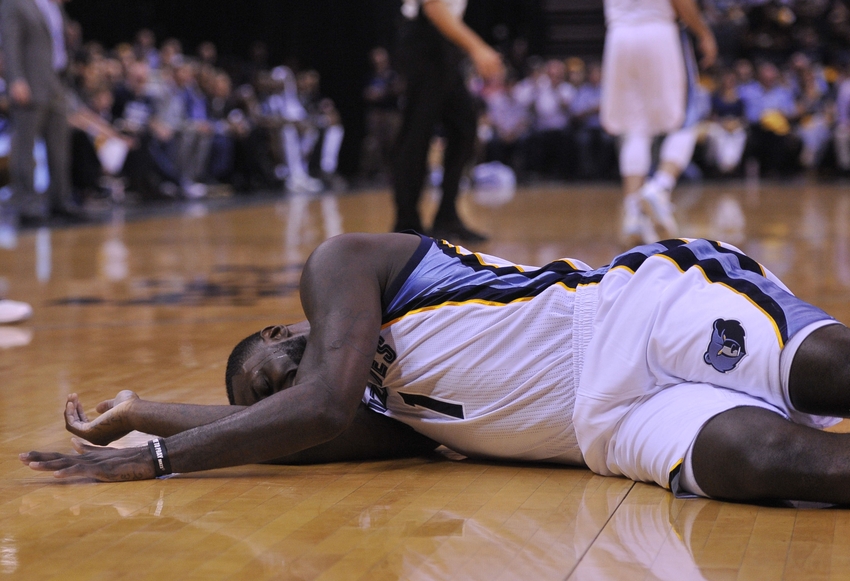 Signing Lance Stephenson wasn't necessarily a good move for the New Orleans Pelicans, but it was a great move for the city
It's strange to think that Lance Stephenson was a borderline NBA All-Star just a couple of seasons ago, but I guess torpedoing two relatively strong locker rooms in two years will lower your stock pretty quickly.
His stock is about as low as it could get right now, but we should remember that Stephenson's only 26 and doesn't have a lot of wear and tear on his body. Still, the signing by the New Orleans Pelicans is curious, at the very least.
Stephenson sat idly through the majority of the offseason until New Orleans gave him a call. Yahoo's Adrian Wojnarowski got a hold of the actual terms of the contract earlier this week:
Source: Only $100K guaranteed on Lance Stephenson's $1.22M minimum deal with New Orleans.

— Adrian Wojnarowski (@WojVerticalNBA) September 15, 2016
He signed a 1.2 million dollar deal (the minimum in his case), but only 100K (!) is actually guaranteed. On its face, this seems like a shrewd, moderate upside, no downside move for the Pelicans. They get a a player that still has potential to improve, can defend, and has been a part of winning teams. And they got him for the minimum!
Still, this is not a good move unless he gets cut before the season actually starts. Stephenson can push Buddy Hield in his first training camp and generally inject some life into a squad that looked listless all of last year before the season actually starts.
The Pels can cut him and lose just 100K. That would make the signing a kind of strange, but generally good, move.
More from Sir Charles In Charge
Keeping Lance around to mesh with the team once the season starts would be a strange, and generally bad, move. First of all, there's already a 6-foot-6, ball-dominant, poor-shooting guard on the roster in Tyreke Evans.
The lineups are already wonky enough when Evans is in the game, and throwing Stephenson out there when Evans is on the bench, or (God forbid) when Evans is in the game, will shrink the court and slow ball movement way down.
That has to be about the last thing that Alvin Gentry wants, especially after a season in which the New Orleans Pelicans didn't move the ball or shoot from the perimeter effectively. At its best, Gentry's offense utilizes a versatile star and a supporting cast of good passers and shooters to spread the floor and get down it quickly. Lance won't help a team that already can't really execute Gentry's vision.
Oh yeah, and the other 6-foot-6 guard on the team is the sixth overall pick of the 2016 draft. Buddy Hield should get as many minutes as possible so he can adjust to the speed of the pro game and find his shooting stroke because if he can, he and Anthony Davis could be a lethal combination. there's no use in limiting Hield's minutes in favor of a known quantity that – even in the best case scenario – won't be on the team all that long.
That's enough basketball talk. Even if it would be a disaster on the court, having Stephenson in New Orleans could be so worth things like this:
As a resident of the Crescent City and a fan of crazy off court stories, I was elated when they signed Born Ready. This city welcomes all sorts of crazy, and its professional sports teams are in desperate need of fun-crazy, not violent-crazy or evil-crazy, and Lance is fun-crazy, in general.
Thanks to crazy people in North Carolina's state government, the NBA All-Star Game is going to be in New Orleans this season. Lance Stephenson could be the de facto host of All-Star Weekend! He could compete in the skills challenge! Mardi Gras is two weeks later!
Maybe keeping him around until at least March makes sense. He has had to play in Cincinnati, Indianapolis, Los Angeles (briefly), and Memphis (briefly). Let Lance live a little. So in basketball terms, this is a poor move, but for fans of wild stories about NBA players and quirky Lance, this is a great move. 
This article originally appeared on