New Orleans Pelicans: Should Buddy Hield Come Off The Bench?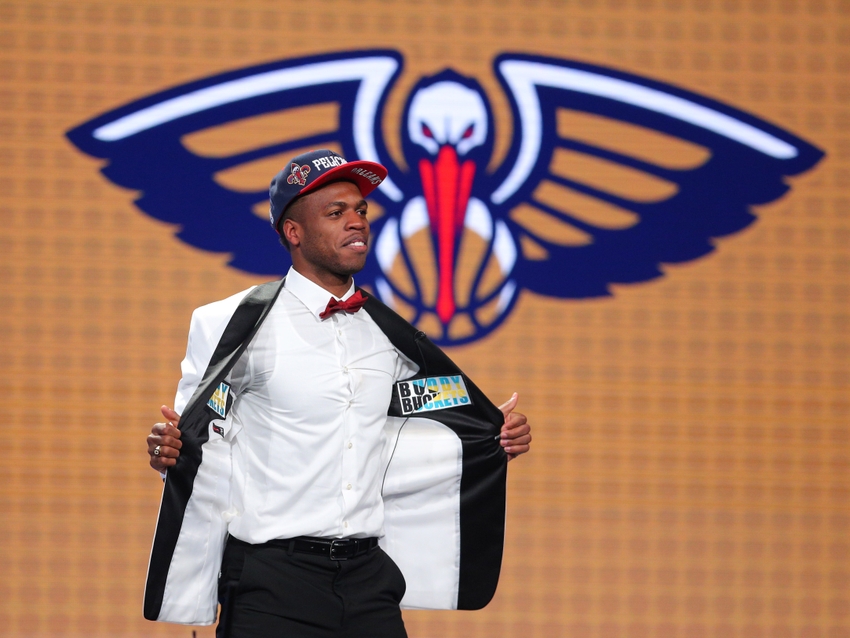 After several offseason upgrades to the backcourt, should Buddy Hield come off the bench or start for the New Orleans Pelicans?
The New Orleans Pelicans made defensive a priority this offseason.
It started with their biggest move, snagging Solomon Hill on a four-year deal worth $48 million to upgrade the small forward position. Then, the Pelicans snagged two combo guards in Langston Galloway and E'Twaun Moore.
Both could dabble at the point guard position, but both can really thrive as two guards who can defend several positions.
Add in 2016 first-round pick Buddy Hield and the Pelicans made the backcourt their priority. Last season, as the Pelicans struggled through injuries, the backcourt was the most hampered. Tyreke Evans played just 25 games, while Quincy Pondexter barely played at all.
The Pelicans eventually found themselves giving starts to the likes of Jordan Hamilton, Nate Robinson and Orlando Johnson.
So when it comes to the New Orleans Pelicans, signing Galloway and Moore, re-signing Tim Frazier and drafting Hield to go along with Holiday, Evans and Pondexter gives them more solid options. However, who should be the starting guards come opening night?
We know about Jrue Holiday at the point guard spot. Holiday endured his healthiest season since his arrival to New Orleans, finishing with averages of 16.8 points and 8.0 assists.
But where does this leave Hield and more importantly, how does New Orleans look at him heading into his rookie season? As a starter or as a bench piece?
Buddy Hield was one of the best scorers from college this past year. Averaging 25 points per game and more than 45 percent from three-point range, "Buddy Buckets" was a treat for college fans, leading Oklahoma to the Final Four.
Combine Anthony Davis' gravity and Holiday's ability to create and find the open man and Hield should find several open threes in New Orleans' offense.
His defense also gets to be covered, too. Not only is he going to be coached by Darren Erman — one of the better defensive coaches in the league — but alongside him are Holiday, Hill and Davis, three solid, versatile defensive players.
The combination of good defenders around him and a good defensive coach should be able to help him reach his defensive potential.
On the other side, I would understand the desire to put Buddy on the bench and bring him off to start his career.
One of the bigger question marks for New Orleans is its offense. It's Anthony Davis, Jrue Holiday and a ton of players who will need guys to set them up.
For all the defensive upgrades made this offseason, it's the offense that suffered in the transition and feels more and more like a question mark heading into next season.
With Holiday and Davis lined up for the first unit, the second unit – one that includes Hield – could help buoy New Orleans while both men sit. Frazier isn't the overall talent that Holiday is, but the one thing he showed in his small stint in New Orleans is his ability to create for others.
Pondexter could be the small forward to cover him on defense and Alexis Ajinca could be the big man to help him put the ball in the basket.
You also have to wonder about the rookie struggles and the dreaded rookie wall. If Hield comes off the bench and struggles, it's easier to manage him, work the roster away from relying on him and his offense.
If Hield is your starter, it's tough to then sub him out of the starting lineup, then lower his minutes. Just one thing to think about with Hield and his minutes.
I think Hield could still be a nice player, but I'm curious to see what the New Orleans brass decides on his spot in the rotation. Either way, the Pelicans added several players who can help him and the team take a step forward and get back to the playoffs in 2016.
This article originally appeared on