New Orleans Pelicans Season Preview: Alexis Ajinca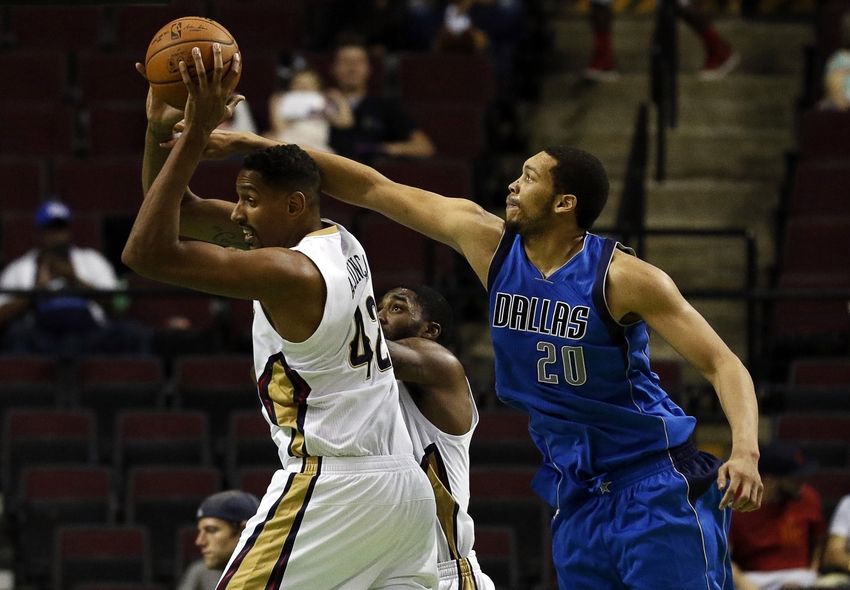 Pelicans Rank continues with the Season Preview for the Pelicans' backup center Alexis Ajinca, who will be playing to show his worth in the NBA this season.
New Orleans Pelicans Center Alexis Ajinca has work to do this upcoming season.
While he's pretty much a lock for a roster spot, his play will need to improve greatly for him to be in the long term future of this team.
The Pelicans have gone through a huge identity change this offseason and that change completely counteracts Ajinca's skill set.
Defense is now high priority for every player in New Orleans. Not just defense, but the ability to be adaptable on the defensive end. Many of the new signings can guard multiple positions on the floor if needed.
Other than Omer Asik, Ajinca's one of the only players on the roster that does not have that skill. Alexis gets plenty of flack for his poor defense. His slow feet make it difficult for him to stay in front of his man. The lack of athleticism makes it tough to contest shots.
However, he does bring a lot of assets to an NBA team.
During last year, especially later on in the season, Ajinca's combo ability to score from inside the paint and from mid-range became a go-to for the Pelicans offense. His 6.5 points in just over 16 minutes per game is quite the production.
To put it simply, Alexis Ajinca deserves to be an NBA player. And this season could be his chance to prove it to the other 29 teams in the league.
The highlight of last year comes from the Pelicans last game against Kobe Bryant, in their matchup with the Lakers. Ajinca put up 28 points, 15 rebounds and two blocks to carry an injury-ridden team to victory.
Even with all the highlights later on in the year, Ajinca's minutes are projected to decrease this season. The Pelicans are going smaller, with more center minutes going to Anthony Davis for the long-term future. While he thinks he's a starter this season, the team looks ready to move on from his style of slow, methodical mid-range shooting.
Alexis Ajinca has the pieces to be a great NBA player. However, it's likely not going to be on the New Orleans Pelicans. This is a team that wants a new identity. They want a focus on both ends of the court. However, Ajinca only brings it on the offensive end.
That does not mean his time in New Orleans is null and void. With injuries to key players, he'll get time on the floor to compensate. Even if the injuries are to the guards, it'll force the Pelicans to play deeper to their bench. He will get minutes. What he does with that run could decide his NBA future.
The Pelicans are going to be a fringe playoff team this season. When trade deadline time approaches, he might be a piece that can be moved to an interested team. However, it's up to Ajinca to play well enough in the first half of the season to intrigue other teams.
He's on a three-year contract that's cap-friendly. A team that wants to play slow and smart could well use Ajinca at the five position. While the Pelicans are looking to move away from that, there are teams such as the Utah Jazz, Memphis Grizzlies and Milwaukee Bucks that may look at a backup center in February.
If he does not get traded, he'll still be playing to prove to Alvin Gentry and crew that he can fill the mold of this team's future. His defense can improve with work, along with his conditioning. If he can adjust to dealing with fast-paced play and become a threat in transition, he may have a chance after all.
This year has massive importance to Alexis Ajinca. His play could either knock him out of the Pelicans future rotation, get him moved to a better fitting team or keep him in the Pelicans' plans. It's not just about being a good scoring big anymore. He has to adjust his play to what his team needs. The New Orleans Pelicans have big goals this year and need Ajinca to execute well. Still, if he can do this and adapt, he may well stick around to see just how well this Pelicans team can become.
More from Pelican Debrief
This article originally appeared on